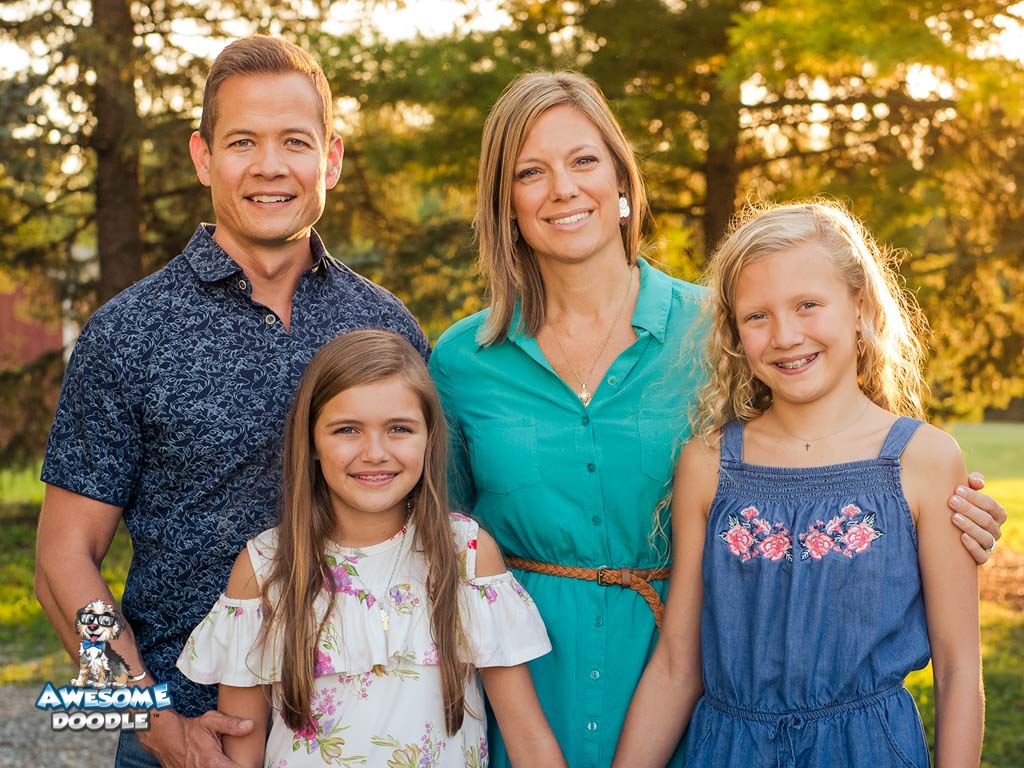 Leah
Raises: F1b AussieDoodles

Home Town: Fort Wayne, Indiana

Airport pickup: FWA Fort Wayne
Leah - Raising the sweetest F1b AussieDoodle Puppies
Hi, I'm Leah, and I raise my AussieDoodle Puppies in Fort Wayne IN. I'm a wife, a mother, and a teacher. I enjoy being active in my church, and I'm a full time home manager. My family and I are thrilled to get to enjoy life with our furry pets AND love on puppies for people like you! From childhood, Aussies have held a special place in my heart, and as of a few years ago, AussieDoodles do too.
We are an active homeschooling family. We see the world as our classroom and love to travel and play together. In the summer months, you can often find us outside or at the lake with our dogs right beside us. For our family, cooler weather means it's another basketball and volleyball season (although my husband might say it's football season). We love to take our dogs with us when ever we can, even on vacations. They have been to beaches, hills, and mountains. Needless to say, our dogs have a very fun life.
Raising puppies gives us many unique opportunities to teach our children about life. And through homeschooling our kids, they have more time and freedom to explore their individual interests, like loving on sweet, precious puppies. It's our pleasure to be a part of your puppy's first beginnings. We promise to smother them with love and raise the best puppy possible for you.