The Best AussieDoodle, SheepaDoodle, and BerneDoodle Breeders, at AwesomeDoodle
Who is AwesomeDoodle?
AwesomeDoodle is a growing group of families across the USA, raising AussieDoodle, SheepaDoodle, and Bernedoodle puppies to the same strict standards. AwesomeDoodle is not a puppy broker, and we're not a puppy farm. In fact, we don't even like the term "breeder". Anyone can "breed" two dogs together. It's how we raise our puppies that makes our dogs different. Every litter is raised with love in the home by families just like yours.
Our Story:
In 2012 we had our first litter of AussieDoodle Puppies. We were doing something special, and potential puppy owners were noticing. Soon, we had deposits for unborn puppies. Families loved our puppies because they knew they were raised by hand in our own homes. They knew we treated their future furry friends as if they were our own, raising them in an enriching environment, and socializing them to all the sights, sounds, and human touch of a normal household.
How could we raise more puppies without being a puppy farm?
We reached out to friends and family, to raise puppies with us. Today, we have 20+ families raising AwesomeDoodles in Atlanta, Columbus, Dallas, Arkansas, Connecticut, Ohio, Wisconsin, Indiana, and Kentucky. If you check out our videos on YouTube, you will get to know us all. You'll see us, our houses, our back yards, our puppy rooms, everything! None of us are typical "dog breeders"; we are doctors, engineers, and professionals; we're regular people, just like you. While each family is independent, we all raise our puppies the same way, under the same strict guidelines. Not just anyone qualifies to raise AwesomeDoodles.
In the past couple years, a few other dog breeders have tried to copy AwesomeDoodle. When we see them use our methods and blatantly copy our website, we take it as a compliment, but they simply can't match our hands on methods, stimulating environments, lifetime support policy, photo and video updates… the list goes on.
We're doing things that your typical "dog breeder" wouldn't fathom. While they raise dogs in clean environments, their dogs and puppies are treated no different than farm animals. Since they aren't around humans all day, they don't display the affection and intelligence ours do, from being raised in our home, in enriching environments, including early neurological stimulation, starting at 3 days old. The temperament of dogs doesn't just come from mom and dad, it also comes from the way puppies are raised, and believe it or not, mom's nutrition and mental state before puppies are even born, affects the temperament of your puppy.
AwesomeDoodle is trusted all over the USA:
We've sent several hundred AussieDoodle puppies home all over the USA to families of all types, including a few famous people. But our puppies aren't for everyone. There are no "impulse" puppy buys at AwesomeDoodle. If you're ok with a "farmed" puppy, or a puppy raised in the barn, you can find a puppy anywhere. But our puppy owners come to us because they are looking for a family member, who is comfortable, confident, and well mannered.
They want to see their Doodle puppy connected with humans from birth. They want to know where and how it's being raised. They want to see it take it's first steps and open it's eyes for the first time. They want the reassurance their puppy isn't going to get sick at an early age and their puppy is backed by a health guarantee. Only AwesomeDoodle gives owners 24/7 access to watch their puppy on the live puppycams (from 1-5 weeks old), weekly professional photos and video updates, and our Lifetime Support Policy. Click here to see why families trust AwesomeDoodle.
Meet our Coordinating Partners

We answer your Doodle puppy inquiries. You pick the puppy that fits your family. We help prepare you and your home for your new little one. We coach you to train, shape and socialize your new Furry Family member. We're here to support you for the lifetime of your puppy.
Brittany
Inquiries and Approvals
Brittany works around the clock to handle all your inquires about getting a AussieDoodle Puppy. She'll help you decide if AwesomeDoodle is the best place to get your new Doodle Puppy.
Erin
Logistics and Accounting
When it's time for your AussieDoodle puppy to come home, Erin will be there with you every step of the way, to make sure your puppy gets home safely.

Tom
Coordinator
Tom's "From our home to yours" recipe for raising puppies continues to evolve to bring you the best, most affectionate and intelligent Doodle Puppies.
Taylor
Family Support
From the day you pick your perfect puppy, until your puppy is 16 weeks old, Taylor is here to help you prepare to bring your new puppy home, and coach you how to socialize and shape your puppy into a perfect dog.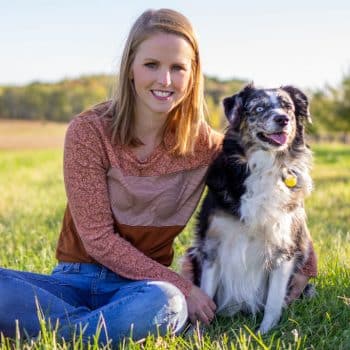 Rebecca
Webmaster
In addition to webmaster duties, Rebecca also handles our weekly videos and photos that you get when you're waiting for your puppy to come home. Rebecca also raises a couple litters per year with her sweet girls, Penny and Lucy.
Think you've got what it takes to raise AussieDoodles, BerneDoodles, or SheepaDoodles in your home?
Think again, because these are AwesomeDoodles, and we're different. If you think you're up for the challenge, we're looking for families to raise AwesomeDoodles. Say NO to kennel breeders!
Our AwesomeDoodle crew consists of regular families, just like you. We're not your average dog breeders; we've got quite a diverse group, including two Doctors, an AT&T executive, a system's engineer, a rancher, a school teacher, an x-ray tech, and more.
It's not easy to be a part of the crew, and not everyone will qualify. All our homes follow AwesomeDoodle's strict policies for raising puppies.
Raising AwesomeDoodles is challenging, for sure. Not only will you learn how to raise puppies, you'll learn to be a photographer, be a star on the camera, but most of all, you'll be smothering these puppies with love IN your home.
Meet Our Families