Jennifer
Raises: F1 AussieDoodles

Home Town: Bloomington, Indiana

Airport pickup: IND Indianapolis
Jennifer in Indiana - Raising the cutest mini AussiesDoodle puppiess in Indiana
Jennifer, Aaron and their family from Bloomington Indiana. Jennifer and her family got an AussieDoodle from one of our very first litters and we have been friends ever since.
Jennifer ended up getting two Aussies with intentions for joining up with AwesomeDoodle and finally has taken the plunge. To say her puppies are well socialized, is an understatement. With 4 kids and 3 dogs, there is never a dull moment in her household.
If you have kids or grand kids and want a dog that has been around kids, Jen's puppies have a great start. Jen adores these little ones and treats them as her own, before sending them home with you.
Sugar and Envy's (AKA Zena) are in high demand for their affection and looks. Click on Sugar and Envy below to read what people are saying about their puppies.
Jennifer in Indiana's Pets: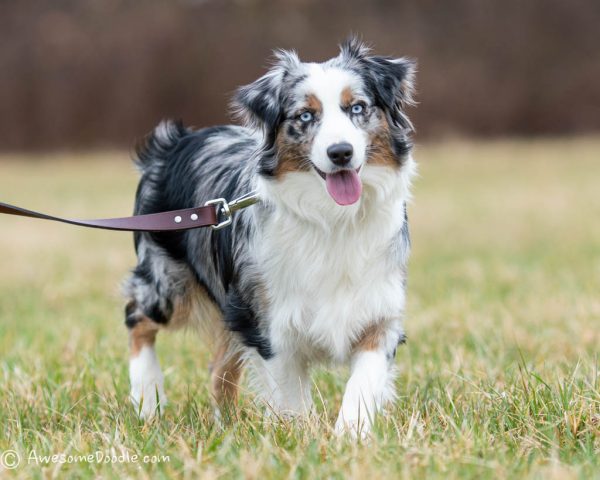 Australian Shepherd, 36lbs
Envy, also known as Zena is arguably the most beautiful addition to AwesomeDoodle's incredible AussieDoodle moms. Envy's Sire and Dam are both show Champions. Only one word can describe Envy: PERFECT. She is spectacular in every way. Envy is one of Tom's Guardian dogs and she lives with Sugar Baby. Envy is like a little shadow and very loyal to her owners. She has no desire to run after distractions like other dogs or squirrels, and she is more interested …
Australian Shepherd, 25lbs
Sugar, Sugar Baby, Sugar Bear, we have lots of nicknames for her, but one thing is for certain: she has spunk and personality. Sugar Baby lives in her forever home with Jennifer and Aaron in Bloomington, Indiana. She's what we call a "Guardian dog" just like Robin. Sugar lives with her Winnie X Ares AussieDoodle sister, named "Winnie Jr". She has a fun life with Jennifer, Aaron, and their 4 kids. Sugar goes to Tom's house every few months for …