Suzy
Breed: F1 AussieDoodle
Weight: 25lbs
Makes: F1b AussieDoodles
Suzy - Cuddles Honeybun
Suzy is the sweetest most loving dog and she is happy and loves to share that happiness and joy of life with all her human and animal friends.  I call her my Cuddles Honeybun because she loves to be held and wrap her paws around me and give me kisses.  Suzy's mother is Penny and her father is Ranger who are both beautiful sweet dogs.  She was such an amazing puppy herself, she never chewed things she shouldn't and was so easily amused with her toys and playing with our other dogs.  She loves to play outside, rain or shine and loves playing tag and fetch.  She even likes to take road trips with us, she has been to California and Georgia and a lot of other places. She is always ready for an adventure.  She is incredibly smart and very loyal to all of us.  We believe her puppies will be just as loving and amazing as she is.
Suzy's past puppies: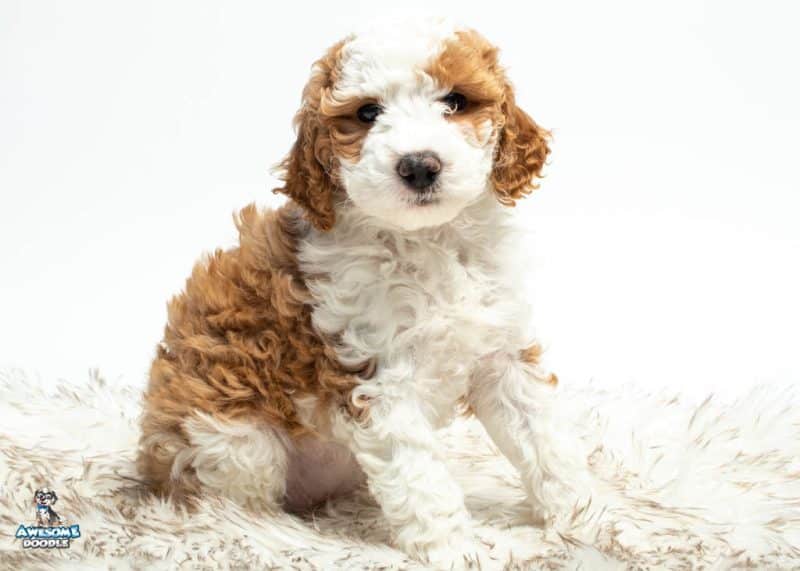 Honey – Apricot Bi-Color AussieDoodle
Congrats to: lori and family from rochester, michigan on this Girl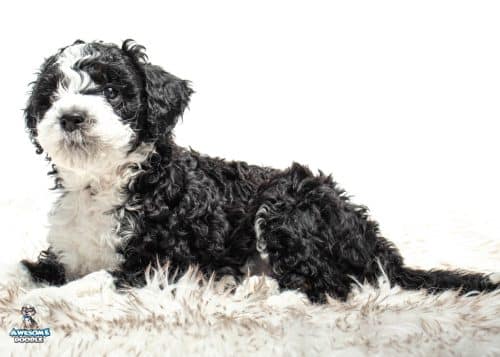 Cosmo – Black Bi-Color AussieDoodle
Congrats to: Lexi and family from Schaumburg, Illinois on this Boy
Love – Blue Merle w/ White & Copper AussieDoodle
Congrats to: Nancy & Family from Michigan on this Girl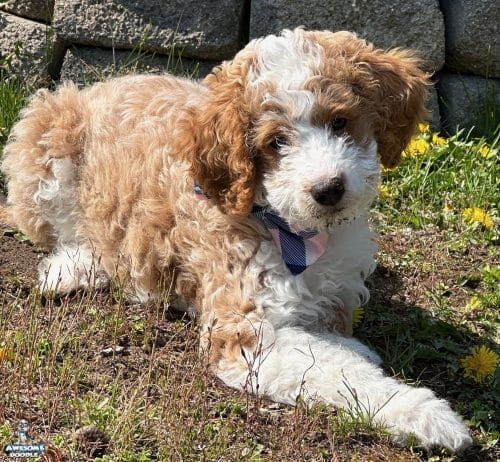 Valentino – Apricot Bi-Color AussieDoodle
Congrats to: Rhonda and family from Medford, MA on this Boy
"Valentino and we are doing great! We love him so much and are amazed at how well he is learning. We can't imagine our home before he arrived!"
Mookie – Phantom Blue Merle AussieDoodle
Congrats to: Matt and family from Santa Monica, CA on this Boy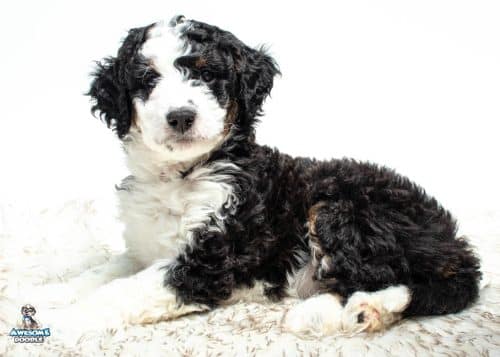 Forrest – Black Tri-Color AussieDoodle
Congrats to: Paul-Ann and family from Bronx, New York on this Boy