Roux - You can't help but fall in love with her!
Meet Roux, our little blue merle mini aussie. Roux is a fireball with lots of fun energy and has an extremely loving side. She is always ready to play at a moments notice and is quick to jump up in your arms for a snuggle. Her athleticism and spunk is entertaining an infectious and she is always up for a game of fetch. She has a smile that makes you feel as if she understands humans just a little more than most dogs. This fun-loving personality that we see in her makes us excited as we anticipate her puppies arrival. We know that whoever gets one of her AussieDoodle puppies is getting a personality that will be easy to fall in love with!
Roux's Past Puppies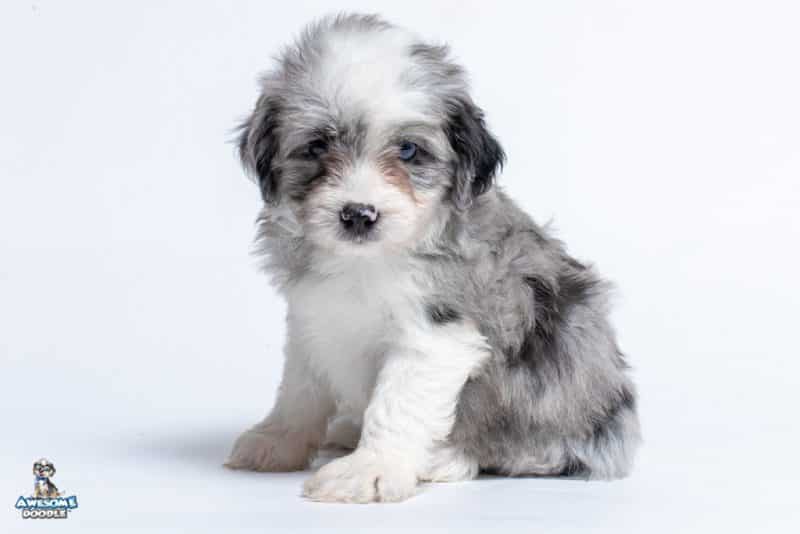 Congrats to: melissa and family from Arlington, VA on this White Blue Merle F1 AussieDoodle puppy.