Jenna
Breed: Poodle
Weight: 30lbs
Makes: none at this time
Jenna - She is our phantom Moyen sized poodle.
Jenna is a lover by nature. We have many dogs around here, and Jenna enjoys her place in the pack. I would not consider Jenna to be an alpha. She is more submissive, and content being friends with everybody! Whenever I want to catch Jenna's interest, all I need to do is bring some type of toy around in her and her ears perk up and she's ready to play fetch! Most days I find her tossing a ball up to her self and checking the perimeter to see if anyone will play tag with her. Jenna is very sweet and loving, and wants to be near you most of the time. But she isn't too clingly. You might find her chilling in her crate with her favorite bone. Jenna's calm behavior is easy to fall in love with, and her smile is infectious.
This dog is no longer making puppies, and is living in it's furever home with it's furever family.
Jenna's past puppies: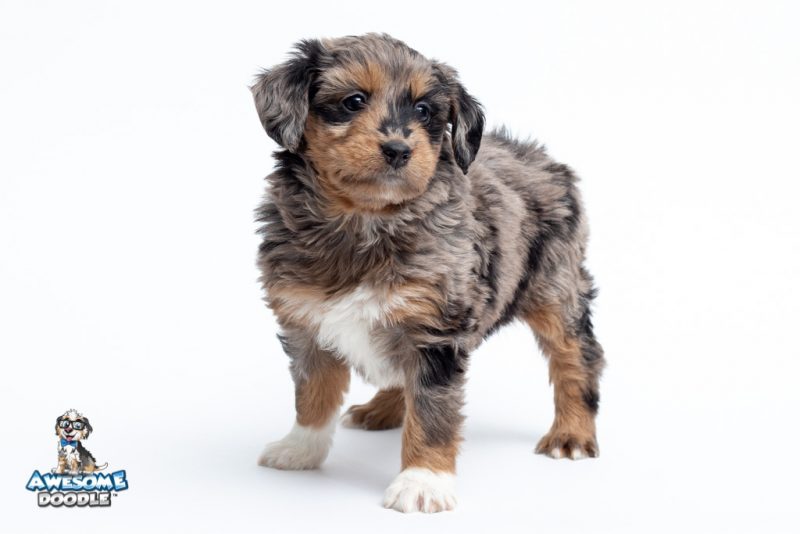 Congrats to: Jamey, Amy, Aiden and Delaney on this Girl Blue Merle w/ Copper F1 AussieDoodle puppy.
Congrats to: Don, Nahoko and kids Sora, Ao and Rai on this Boy Blue Merle w/ White & Copper F1 AussieDoodle puppy.