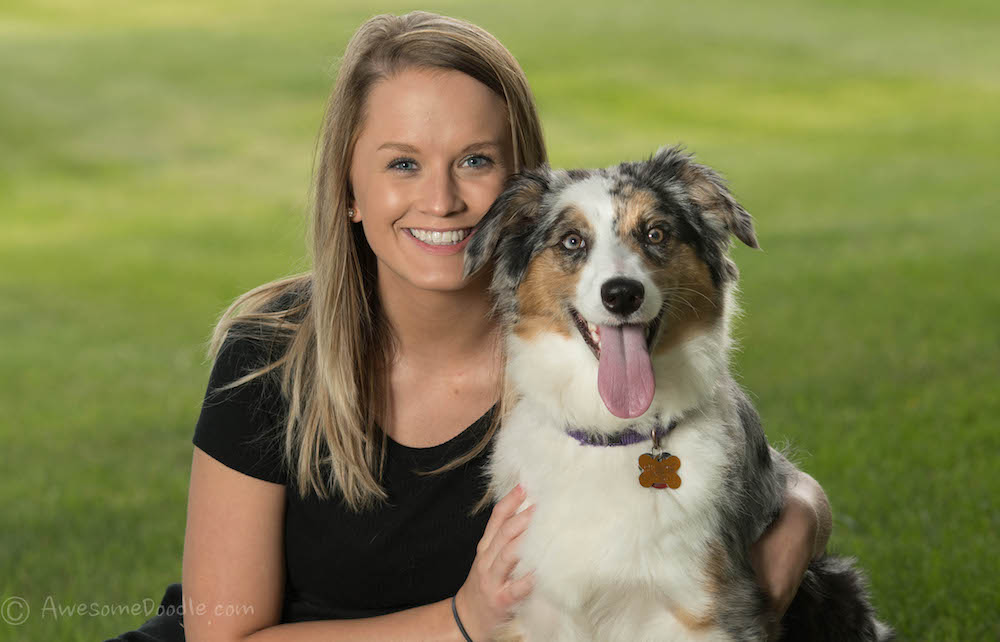 Belle
Breed: Australian Shepherd
Weight: 42lbs
Makes: none at this time
Belle - She is a compassionate, fun-loving Australian Shepherd!
When Belle meets a stranger, she looks to Jordan or Angela for "approval," and then she immediately goes into "pet me! pet me!" mode. In fact, Belle can be demanding of affection. She is an all around happy dog who rarely leaves your side except to play with the other dogs now and then. But given the choice, Belle is happy to be sitting by your side, as long as you have one hand on her. She loves other dogs as long as she gets her fair share of attention. Belle is about 42lbs; a great size for those who want a dog a little smaller than a "standard," but a little bigger than a mini. Belle and Cash together make puppies who grow to be 25-40lbs.
This dog is no longer making puppies, and is living in it's furever home with it's furever family.