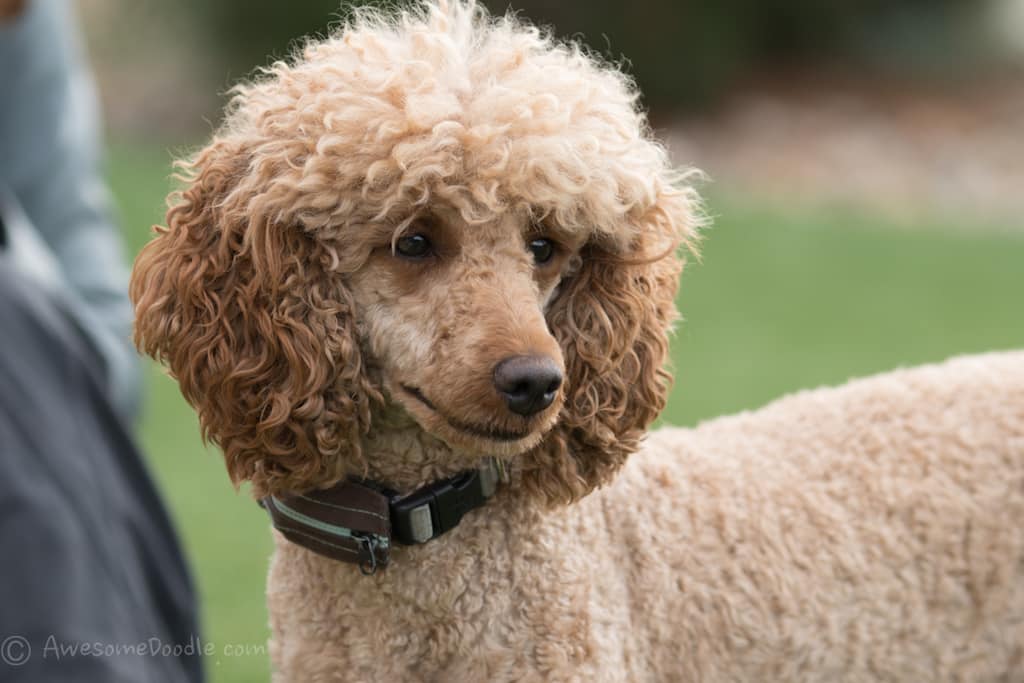 Auna
Breed: Poodle
Weight: 18lbs
Makes: none at this time
Auna - She is an adorable red mini poodle.
Auna is around 18lbs. She makes some of our more calm, small, and lovable AussieDoodles. Auna is a beautiful, red, AKC mini poodle. She is "fleece like"- soft and exceptionally affectionate. Even though she loves playing with other dogs and toys, her favorite place to be is with people, especially her "human family". She absolutely loves being near, sitting or sleeping in my lap, my husband's lap or even with our daughter. She's not much of a barker, but will join in if my other dogs bark because they sense a stranger nearby.
Auna is very intelligent and aware of her surroundings. She was easy to train and is very calm. I may drop off my daughter at school and we can drive around the parking lot and Auna can still find my daughter in a big crowd of teenagers with her obvious excited tail and actions.
You may think by now that she is just a lap dog? But think again. Sometimes on our calm, comfortable walks, I let her off the leash and when she is free, she will continue to stay on the path and race all the bigger dogs and leave them in the dust! It's awesome and funny to watch. And she is quite agile. This 18 pound girl is amazing; without trying or even training she can jump distances other dogs won't attempt and when she jumps, she opens her arms and flies like Superman. Watch the video below to learn more about Auna.
This dog is no longer making puppies, and is living in it's furever home with it's furever family.