Frankie
Breed: Australian Shepherd
Weight: 40lbs
Makes: F1 AussieDoodles
Frankie - She makes the sweetest AussieDoodles.
Frankie is a beautiful blue merle female that is a daughter of Annie. Frankie is the 4th generation of Australian Shepherds that I have raised. I still have her great grandmother Hallie who is 11 years old. Frankie is an active and athletic dog. Shes has this adorable "talk" she has when she's excited. She loves being outside and always eager for an adventure. She loves playing ball with Rocket. It's a head to head race on who gets to the ball first. She loves going on walks to the pond, and trail rides when I ride my horse around the neighborhood. She enjoys playing in the water at our pond, but hasn't developed her confidence in water retrieving just yet. I'm sure she will be an amazing swimmer by summer! Can't blame her for not wanting to get in the cold pond! Frankie is extremely loyal and bonded to me. She loves her tribe but is stand offish to strangers at first. Her puppies would be fantastic agility dogs, hiking partners, or a great addition to an active family.
Frankie's past puppies: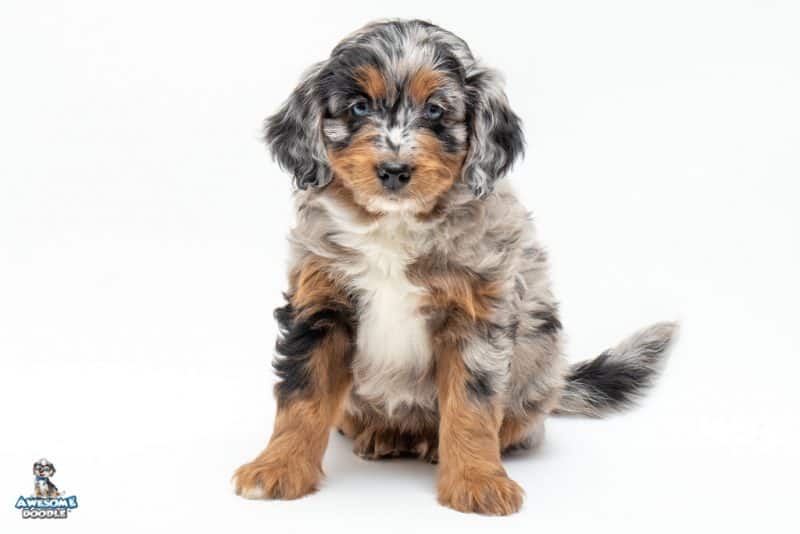 Congrats to: Rachel and family from Kanas City, MO on this Girl Phantom Blue Merle F1 AussieDoodle puppy.
Congrats to: Melissa and family from Charlotte Hall, Maryland on this Girl Blue Merle w/ White & Copper F1 AussieDoodle puppy.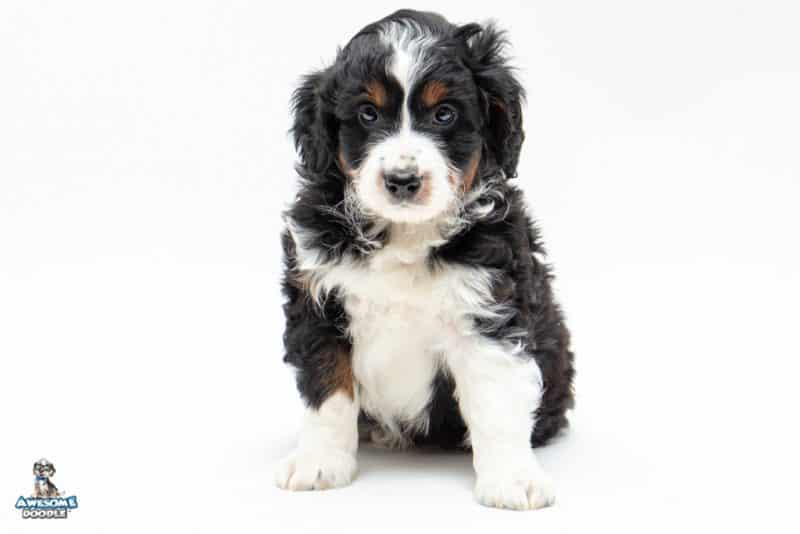 Congrats to: Joe and family from Rutherford, Nj on this Boy Black Tri-Color F1 AussieDoodle puppy.