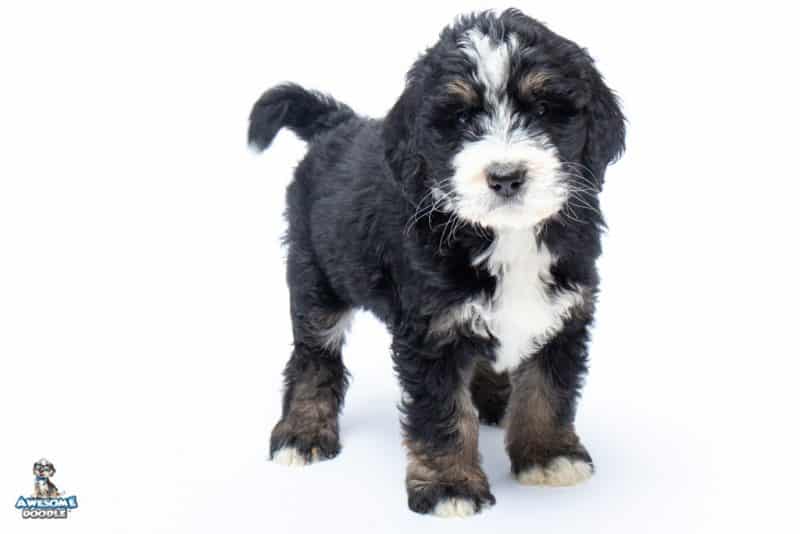 Holly is a female Black Tri-Color F1 BerneDoodle puppy.
Congrats to: Rue and family from Long Island City, NY on this Girl, Holly.
Born: May 5, 2021
Estimated Size: 60-90lbs
Go Home Dates: April 1, 2023 to August 10, 2021
Notes: Ground delivery to Atlanta, Chattanooga, Nashville, Kansas City or St Louis for $100 Aug 9 or 10 ONLY. Ground delivery to Chicago possible. Inquire ahead.