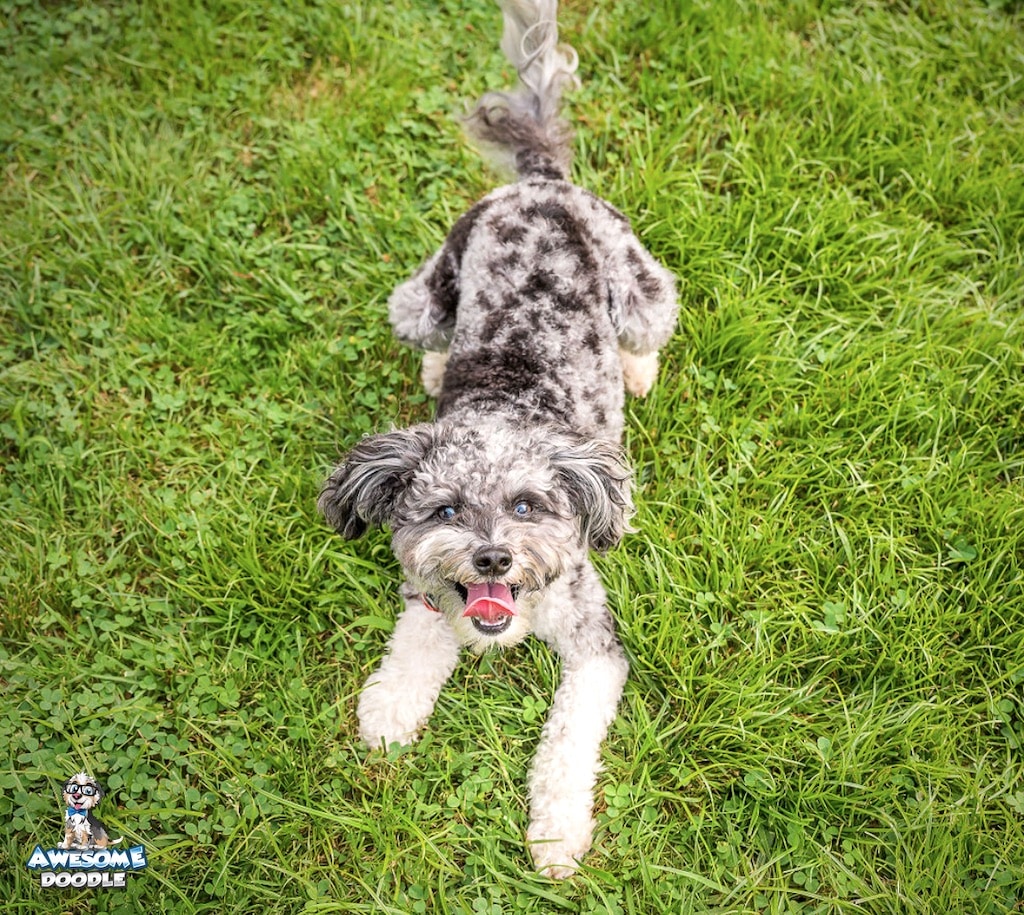 Maverick is a male Blue Merle w/White F1 AussieDoodle puppy.
Congrats to: Matthew from Arlington, VA on this Boy, Maverick.
AwesomeDoodle puppy review / comments submitted by Matthew from Arlington, VA on their F1 AussieDoodle:
"My Maverick is ~13.5lbs and handsome as ever. It has not even been a year since I got to take him home, but it feels like it has been forever. I 100% believe part of this is the time I spent watching him and his littermates grow from 2-9 weeks. I cannot thank you and your team enough for the AwesomeDoodle process. Special thanks to Maverick's mom's human mom, Nancy. I told her that I promised to continue to nurture and grow the love that she instilled in them their first few weeks of life. I like to think I have kept that promise. Thank you again for everything."