Daisy is a female Black Phantom F1 AussieDoodle puppy.
Congrats to: Julie and family from Huntsville, AL on this Girl, Daisy.
AwesomeDoodle puppy review / comments submitted by Julie and family from Huntsville, AL on their F1 AussieDoodle:
"Daisy is a bit over 1.5 years old now. She is 10.5 lbs and full of joy. She continues to love training and learning new ways to impress us. Daisy goes everywhere with us to include planes, boats and trains. She is an expert travel companion and taking her on our adventures has been so much fun. Thank you AwesomeDoodle for being a careful, caring, nurturing and all around excellent breeder that puts the pups first. Daisy's start to life was positive and carefully considered!"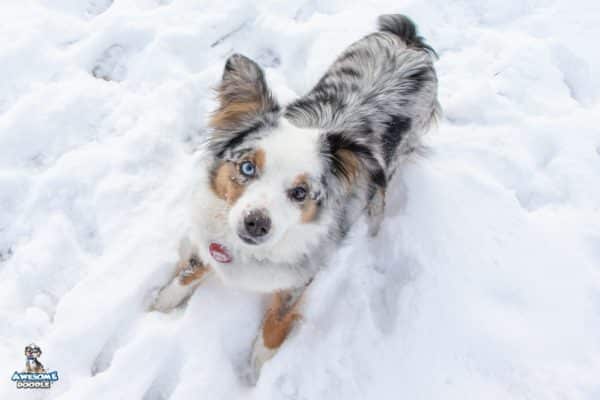 Born: March 14, 2021
Estimated Size: 10-25lbs
Go Home Dates: May 9, 2021 to May 16, 2021