Binkley is a female Phantom Blue Merle F1 AussieDoodle puppy.
Congrats to: Max and family from Los Angeles, CA on this Girl, Binkley.
AwesomeDoodle puppy review / comments submitted by Max and family from Los Angeles, CA on their F1 AussieDoodle:
"Binkley has been home for a little more than 24 hours now. She is unbelievably sweet and smart and brave even when being sniffed inquisitively by a cat four times her size. She was offering calm behaviors (for chicken treats) right out of the gate and slept in her crate almost seven hours straight the first night. Hopefully we'll be lucky again on the second. Thank you to the wonderful folks at AwesomeDoodle for raising such great pups."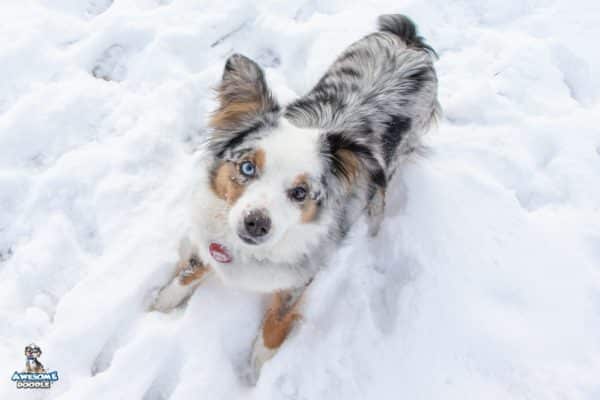 Born: March 14, 2021
Estimated Size: 10-25lbs
Go Home Dates: May 9, 2021 to May 16, 2021