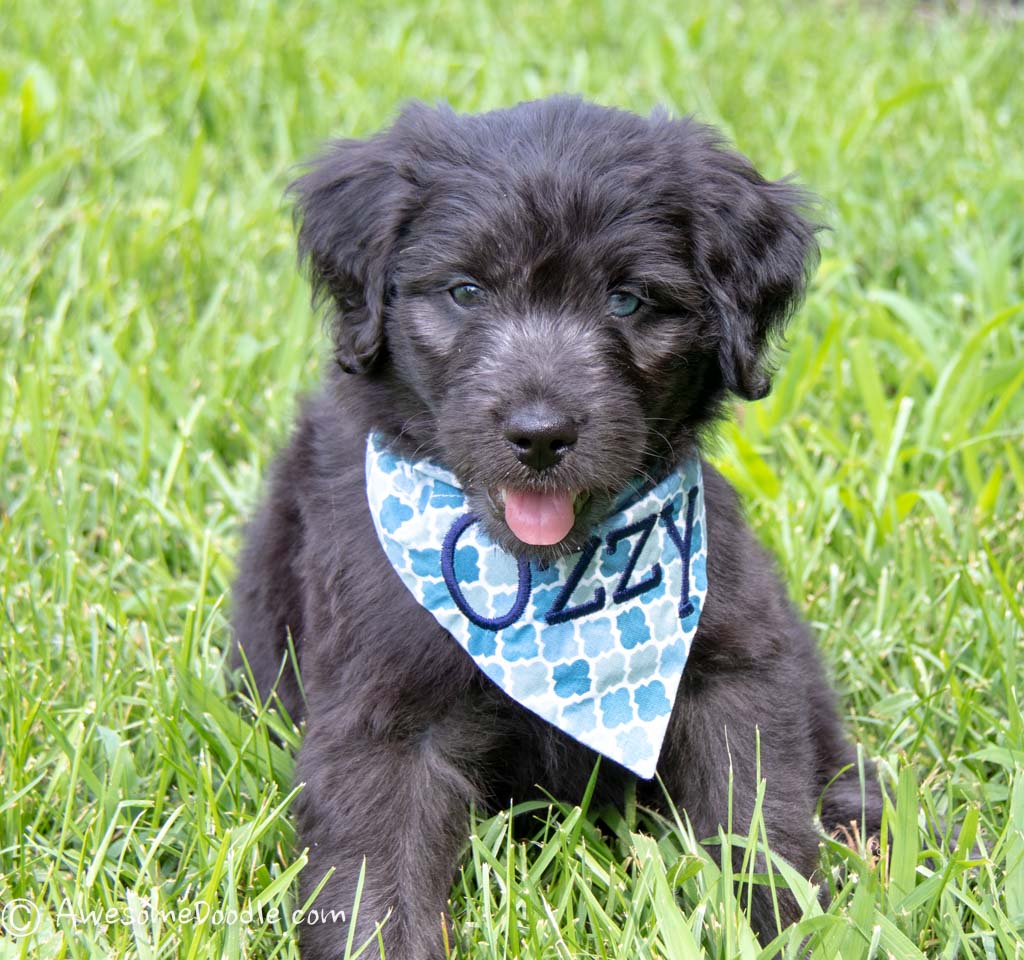 Ozzy is a male Black Tuxedo F1 AussieDoodle puppy.
Congrats to: Lauren and Jason in Florida on this Boy, Ozzy.
AwesomeDoodle puppy review / comments submitted by Lauren and Jason in Florida on their F1 AussieDoodle:
"Hi! Ozzy has been doing amazing! We are amazed by how smart he is. We paid for a set of puppy group lessons and about half way through the trainer told us he has graduated and we should bring him to the adult group. He is her "star student", but that's not surprising! We work on training him in different environments, the vet tech was so impressed watching him "sit" and "wait" in the waiting area.  Ozzy loves any one and any dog! He loves giving kisses and playing with all of his toys! His favorite is fetch. For more weeks than we should probably admit to, Ozzy has slept at the foot of our bed. He goes all night without any accidents!! His color is evolving every day, as of now he looks like he has a mask on and his inner ears are lined with silver! It's adorable! Thank you for everything!"