Toula is a female Black Bi-Color F1b AussieDoodle puppy.
Congrats to: Teresa and family from Plymouth, MI on this Girl, Toula.
AwesomeDoodle puppy review / comments submitted by Teresa and family from Plymouth, MI on their F1b AussieDoodle:
"Simply stated—she's absolutely amazing! It's incredible how quickly she's adapted to her new surroundings. She does a wonderful job sitting, will lay down and come when called. She's also doing a great job playing catch with us. She gets into her bed willingly and hasn't cried once and from the second night home, she's slept all night! Her vet appt went great and the dr and nurse immediately fell in love with this baby girl. She definitely gets puppy crazy time and has an affection for shoelaces and anything else we don't want her to have haha We expend her energy by playing fetch and working with her on walking with a leash on. We also have several treat puzzles that she loves. She's also mesmerized by the tv and will sit quietly and watch for several minutes. We couldn't be more happy with this sweet girl and are so thankful that Awesome Doodle and Shannon gave her such a wonderful start."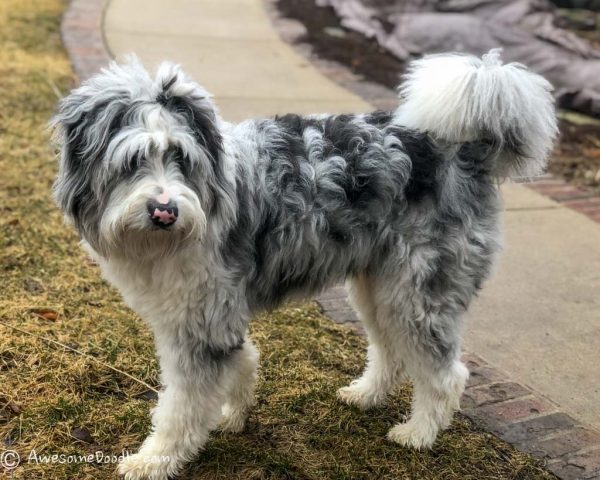 Born: February 7, 2021
Estimated Size: 25-40lbs
Go Home Dates: April 4, 2021 to April 11, 2021
Notes: Free delivery to Detroit airport on 4/4 ONLY