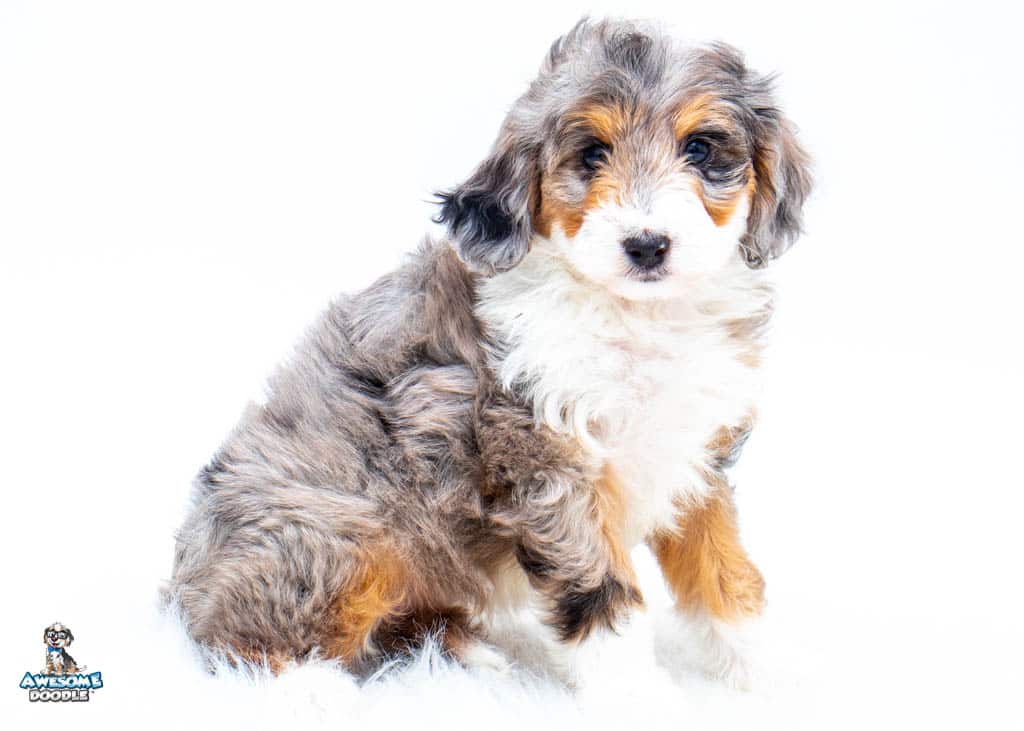 Ladybird is a female Blue Merle w/ White & Copper F1 AussieDoodle puppy.
Congrats to: Filip and family from San Francisco, CA on this Girl, Ladybird.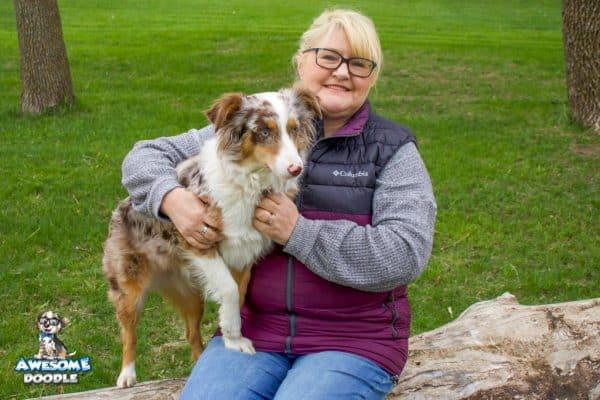 Born: March 27, 2023
Estimated Size: 15-25lbs
Go Home Dates: May 22, 2023 to May 29, 2023
Notes: Free delivery to FSD (any day within window). Free delivery to MSP on May 22nd only.
7 weeks old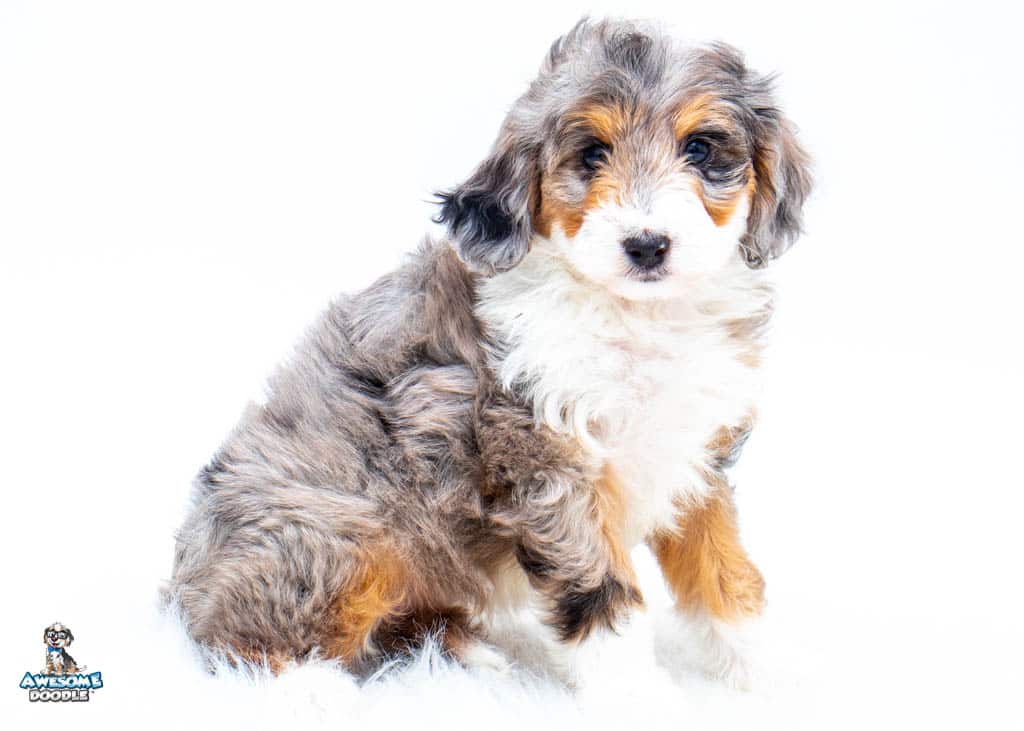 6 weeks old
5 weeks old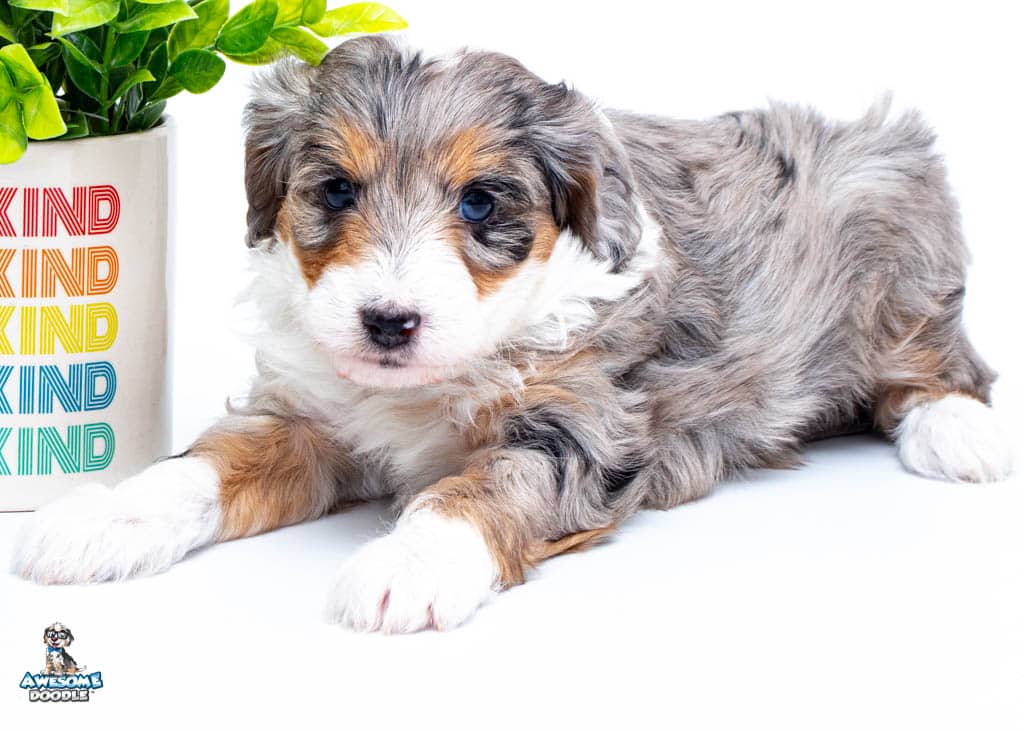 4 weeks old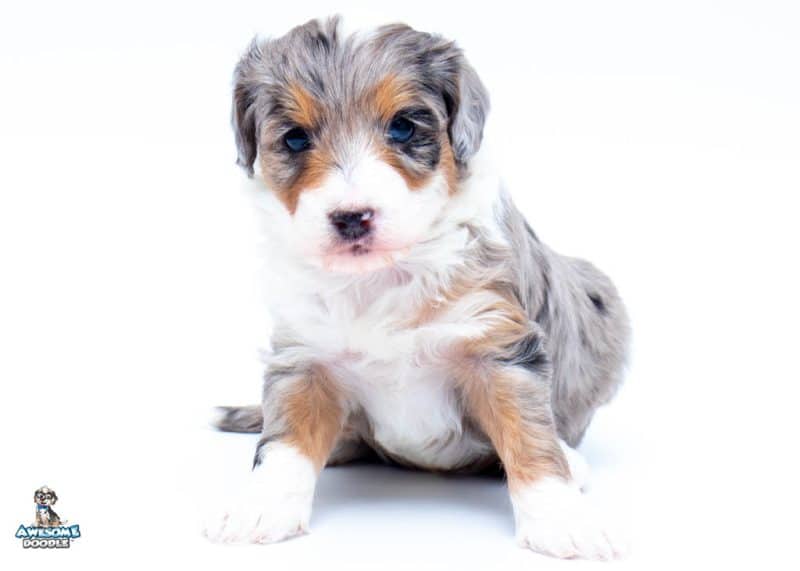 3 weeks old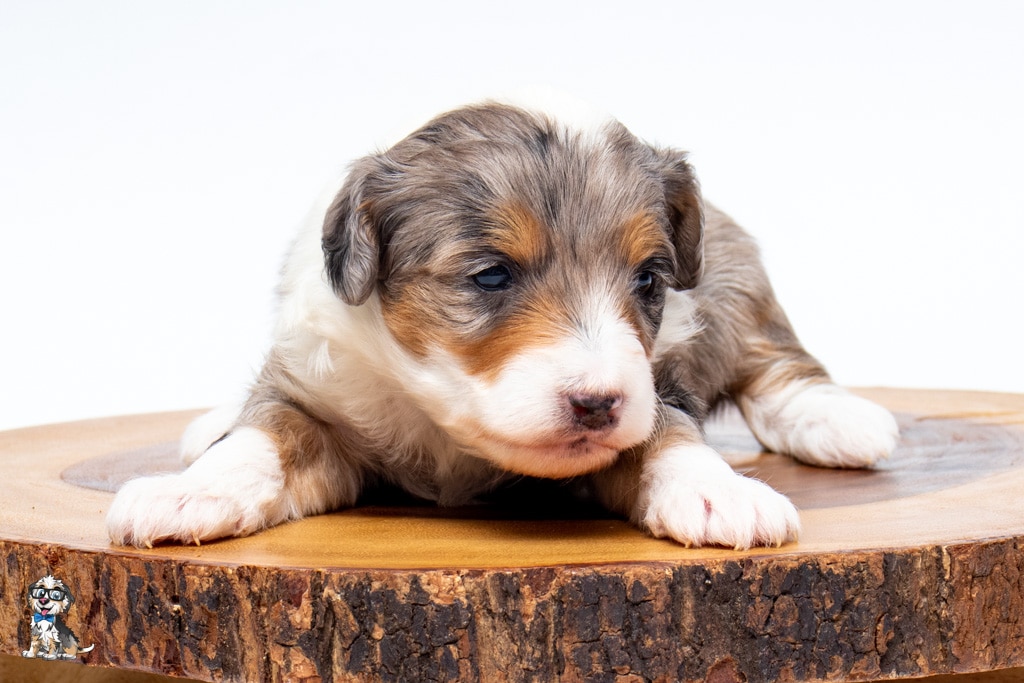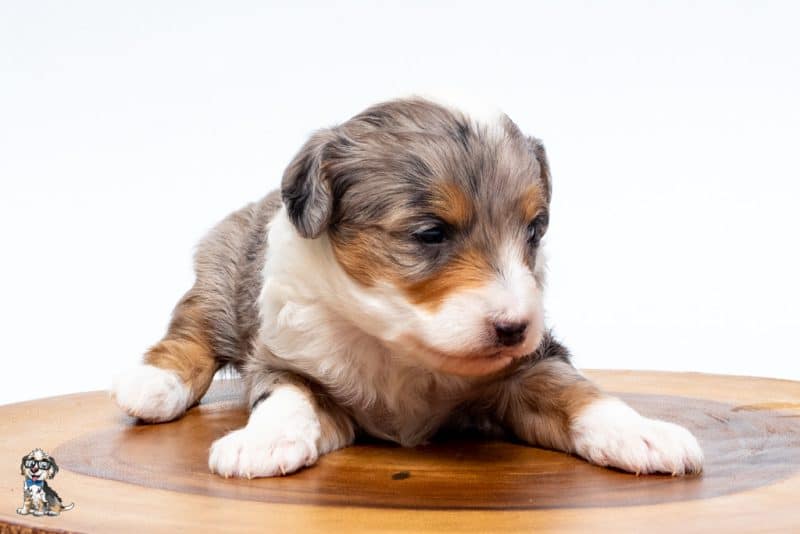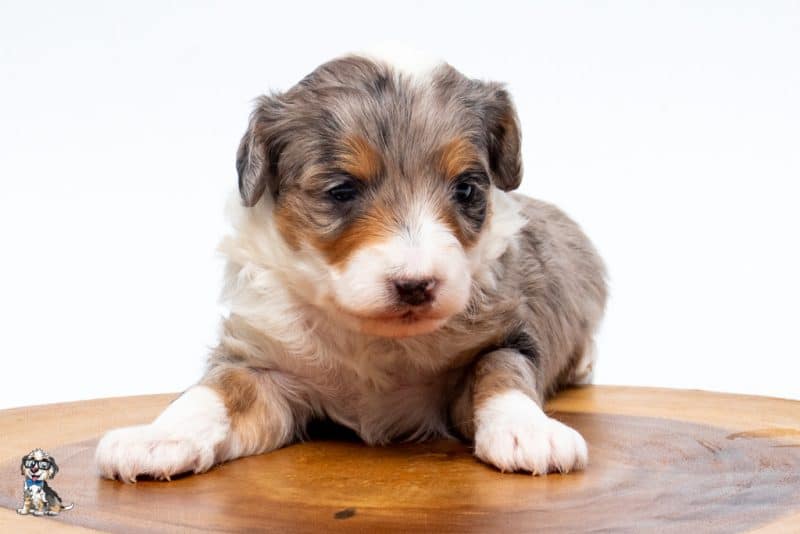 2 weeks old