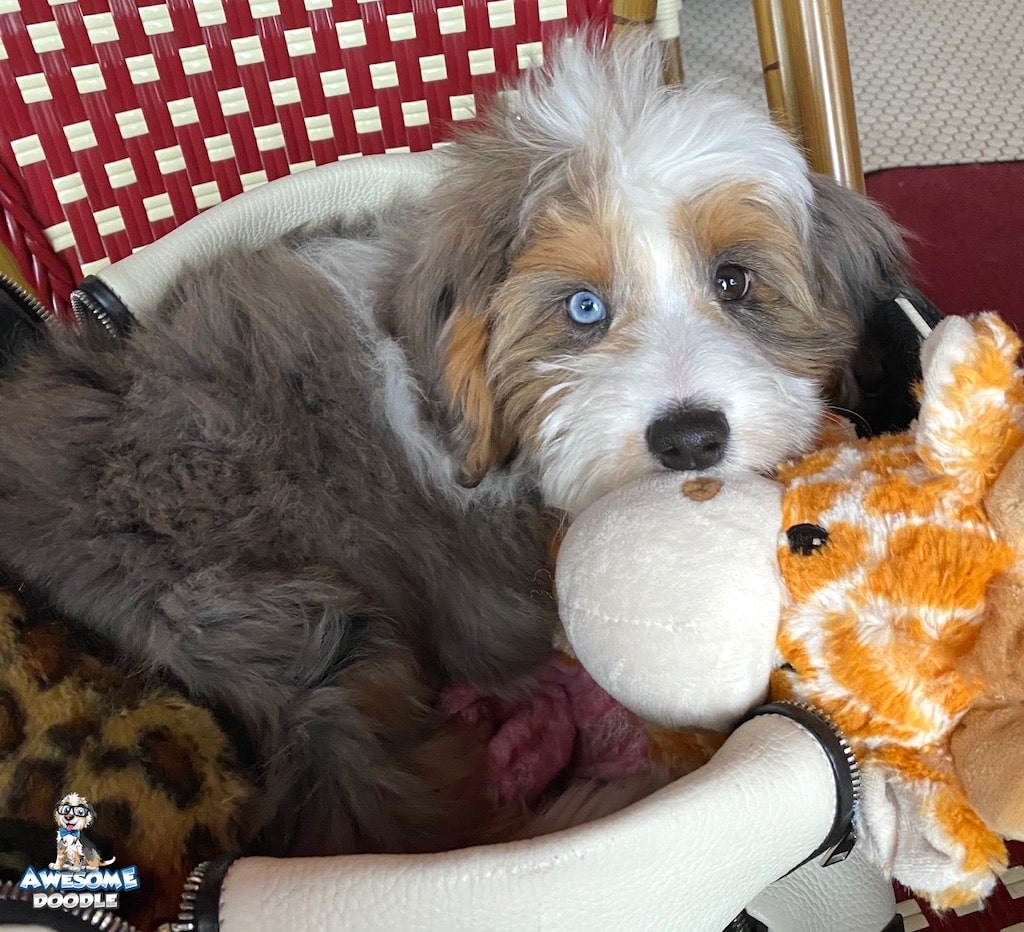 Blaze is a female Blue Merle w/ White & Copper F1 AussieDoodle puppy.
Congrats to: Patricia and family from Dallas, TX on this Girl, Blaze.
AwesomeDoodle puppy review / comments submitted by Patricia and family from Dallas, TX on their F1 AussieDoodle:
"Blaze is an Awesome Doodle. Probably 22 people in the last 2 days stopped us and asked where she is from, and I said Awesome Doodle from Michigan! She picked an old purse of mine from when I lived in California. She has her leash, her baby and her chewy rope and blankie in there…she hops in and barks at me…that means she wants to go ridin' in the car. If I do not respond quickly she will get the leash and pull it out of her purse and run around until she has my undivided attention. She is hilarious!!! Shannon, thank you for this precious angel!!!"
Born: October 16, 2021
Estimated Size: 15-25lbs
Go Home Dates: December 11, 2021 to December 18, 2021