Paris is a female F1 SheepaDoodle puppy.
Congrats to: Synthia and family from Fort Worth, TX on this Girl, Paris.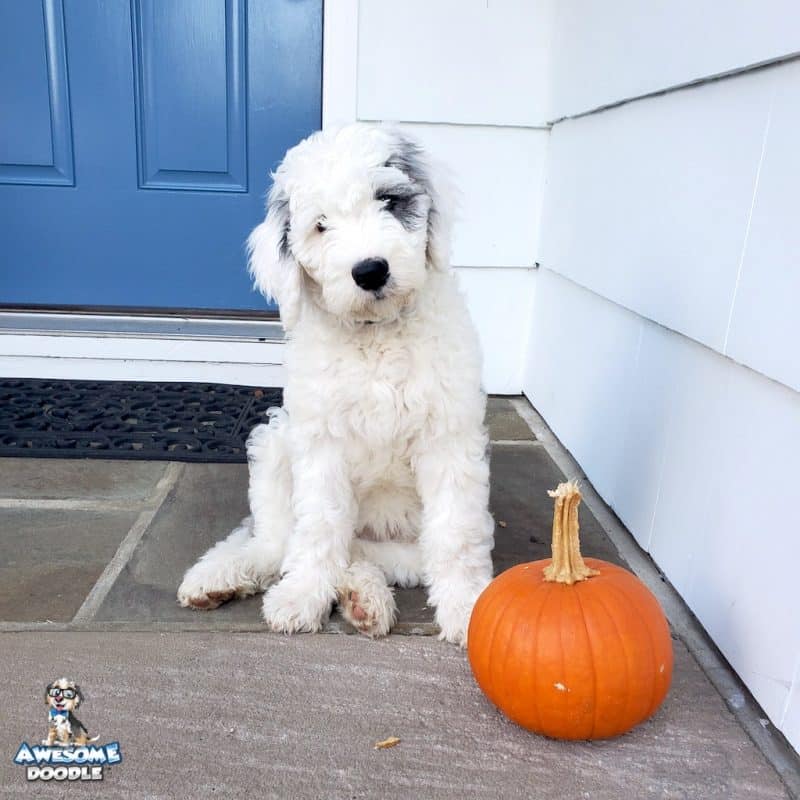 Born: August 24, 2021
Estimated Size: 35-50lbs
Go Home Dates: October 19, 2021 to October 29, 2021
Notes: Free delivery to MSP 10/27. Delivery to Kansas City, Wichita, or Denton, TX for $250 on 10/29.