Windy is a No Color found F1 AussieDoodle puppy.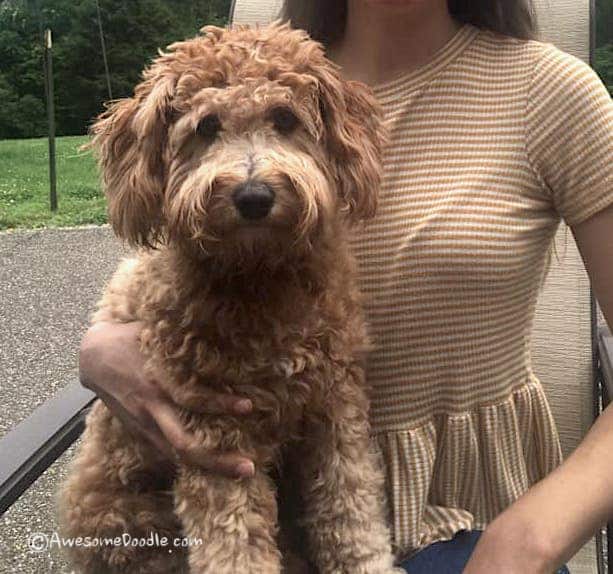 Litter: Puzzle X Humphrey
Born: June 3, 2019
Breed of Puppy: F1 AussieDoodle
Estimated Size: 15-30lbs
Go Home Dates: November 28, 2020 to November 28, 2020
Windy is a female Golden/Apricot mini AussieDoodle puppy. Her fur is super cute! She will look a lot like Pete when she gets bigger.
Congrats to Sara and Beth on this lil sweetheart.