Oberyn is a F1 AussieDoodle puppy.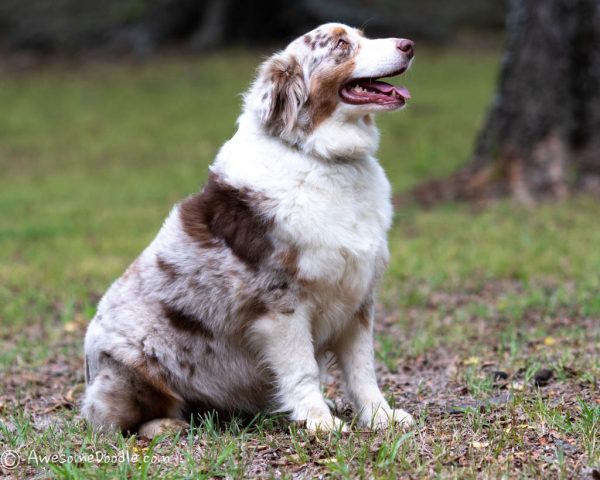 Litter: Libby x Jackpot 9-18
Born: September 1, 2018
Breed of Puppy: F1 AussieDoodle
Estimated Size: 35-50lbs
Go Home Dates: November 26, 2020 to November 26, 2020
Oberyn is a handsome blue merle male aussiedoodle. His copper markings are already so bright, we can't wait to seem them as he gets fluffier. He has a cute white chin and chest too. We think he will look like his brother Quigley or his sister Izzy as he gets older. Congrats to Evander & Abigail in Texas!