Otto is a No Color found F1 AussieDoodle puppy.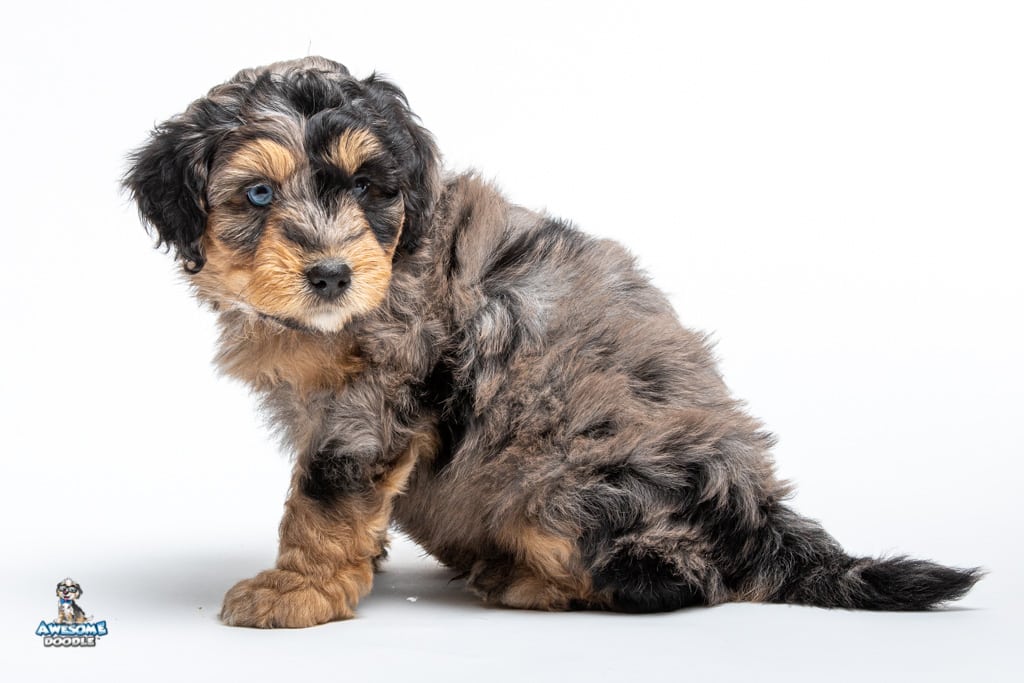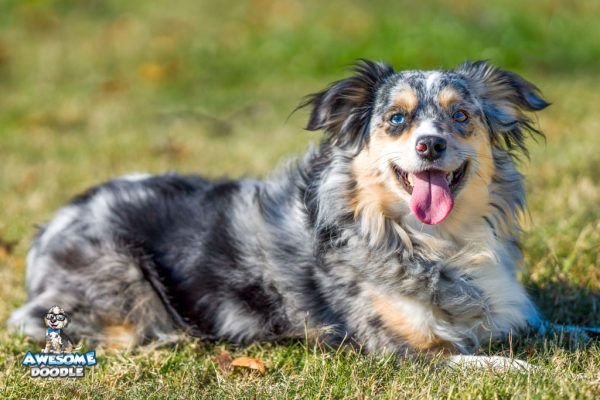 Litter: Petunia x Humphrey
Born: February 15, 2020
Breed of Puppy: F1 AussieDoodle
Estimated Size: 20-35lbs
Go Home Dates: November 28, 2020 to November 28, 2020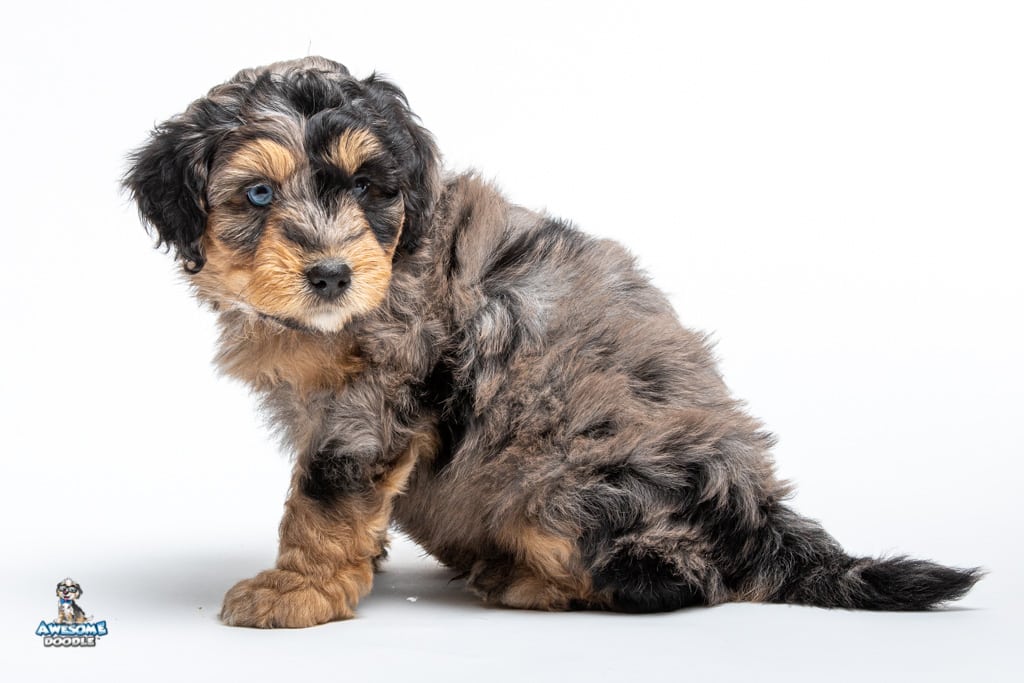 Otto. See more photos below.
Eight Weeks Old. So so good. Otto is so sweet and so smart. Mostly you can tell he already knows a lot of the basics.

We drove back 16 hours from picking him up and got home last night. Night one was in my camper so we just let our hair down to get through the drive and that first night in the camper.

Already using the litter box like a champ. So impressed with that.

Dealing with a 2 hour time change for him so our hours were a little off but he went about 6 1/2 hours in his crate last night. Crashed hard, went right in there and out cold, woke up 45 minutes later so I took him out. Put him back in the crate and he wasn't too happy about it. Cried for about, oh maybe 5 or 7 minutes, then slept for 6 hours without a peep. Amazing.

I picked him up on Friday and it was a 16 hour drive back  here, and today is Easter Sunday, so his first vet visit is tomorrow.

Everything else is pretty much like you describe below. We will keep watching the videos and working with Otto. – Bill

Congrats to Bill in Colorado on his new doodle boy! Otto is a phantom blue merle male AussieDoodle puppy with deep copper markings and an attractive merle coat. Don't you love the dapple on his face? It is adorable! He also has a cute white splash on his chest and little spots on a couple paws. Otto reminds us of his handsome older brother Jasper.  This boy is a charmer for sure!

Size: We estimate this Petunia X Humphrey puppy to be between 20-35 lbs full grown.


Born Saturday, February 15th, 2020.