Walnut is a No Color found F1 AussieDoodle puppy.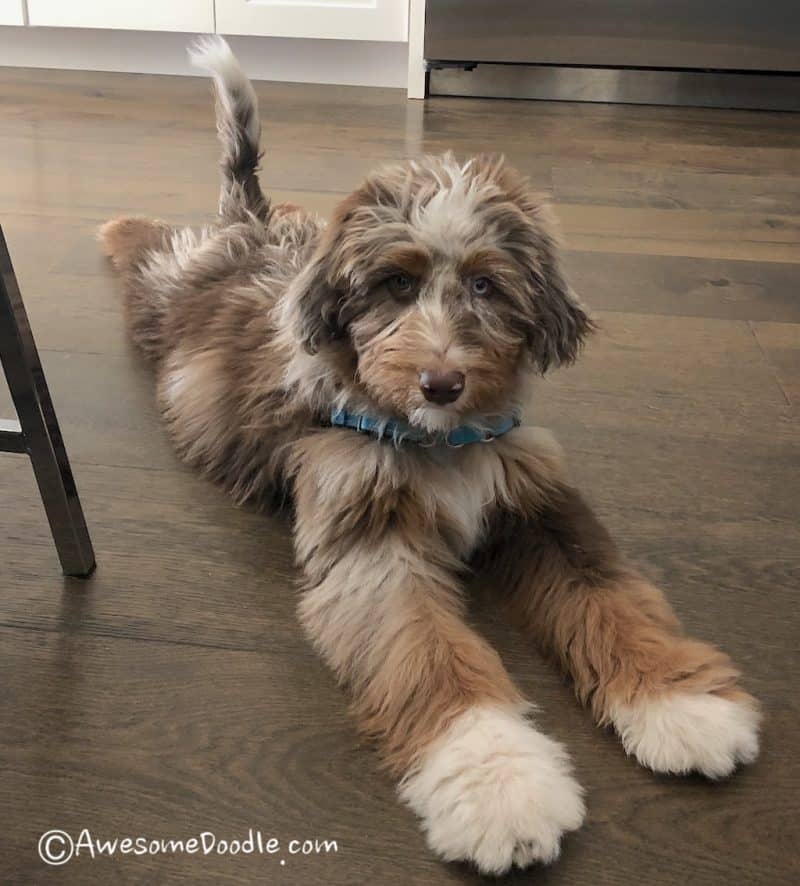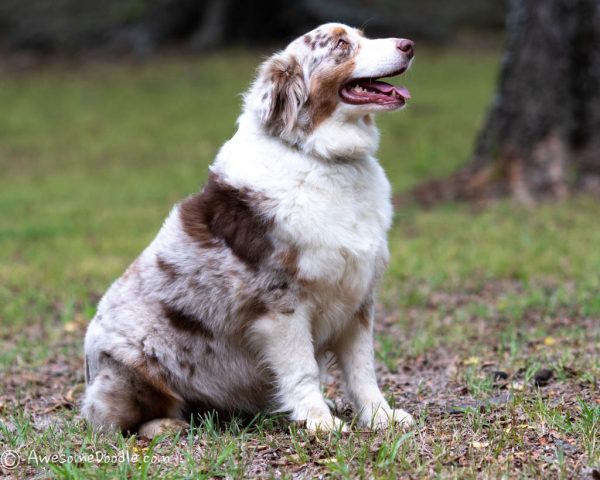 Litter: Libby x Rocket 7-19
Born: July 4, 2019
Breed of Puppy: F1 AussieDoodle
Estimated Size: 35-50lbs
Go Home Dates: November 28, 2020 to November 28, 2020
Walnut is a male red merle with bold copper, a moderate amount of white, including white feet. So cute! He will look like Trudy when he grows. Congrats to Yana and family.