Miki is a F1 AussieDoodle puppy.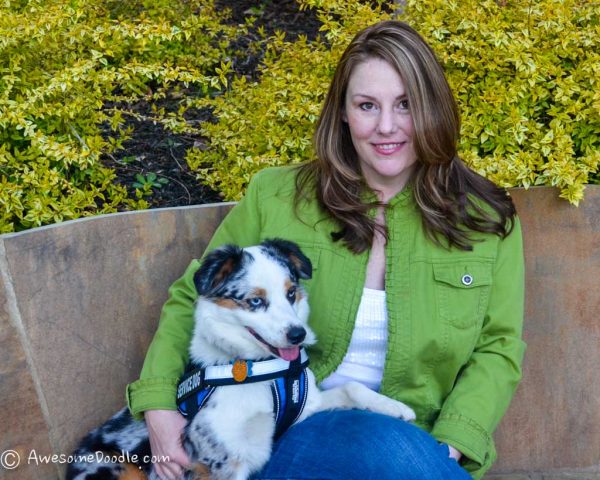 Litter: Cali x Gator
Born: March 18, 2019
Breed of Puppy: F1 AussieDoodle
Estimated Size: 20-35lbs
Go Home Dates: November 25, 2020 to November 25, 2020
Miki is a blue merle female aussiedoodle. She has some copper coming out on her eyes and legs. She has a big white chest, white on her face, white legs and an adorable white-tipped tail. She's gorgeous! We think she will look like Sadie or Fen as she gets fluffier. Miki's parents are Cali & Gator. We expect her to be 15-25 lbs full grown. Congrats to Peggy, Chelle, and Zoe in Florida.