Barkley is a puppy.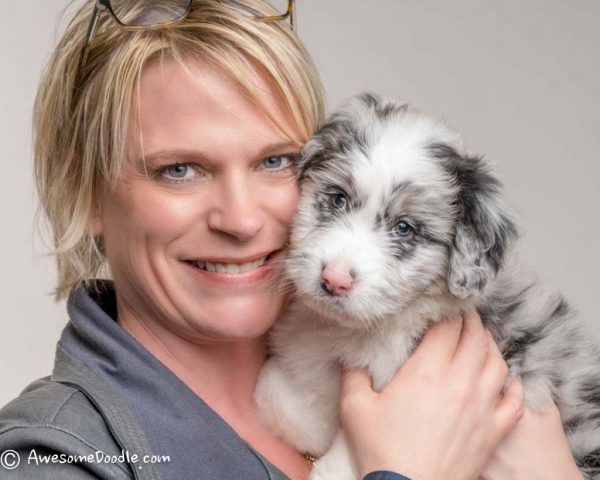 Litter: Zinnie x Humphrey
Born: February 8, 2020
Breed of Puppy: F1b AussieDoodle
Estimated Size: 25-40lbs
Go Home Dates: November 28, 2020 to November 28, 2020
Barkley. See more photos below.
Barkley is being raised by:
"We're writing to let you know that Barkley is doing well, and her first birthday is in a few weeks. She's a very happy, sweet, and energetic puppy. We absolutely adore her." – Kim & Chris

Barkley is a F1B Phantom Blue Merle AussieDoodle Puppy.  Her merle coat has great contrast and she has charming copper points that may darken as she grows. We love her one solid black ear! We think she will look similar to her older brother Banksy or this other F1B phantom merle puppy Bear. She us such a little doll!

Size: We estimate this Zinnie X Humphrey puppy to be between 25-45 lbs full grown.


Born Saturday, February 8th, 2020.