Mabry is a F1 AussieDoodle puppy.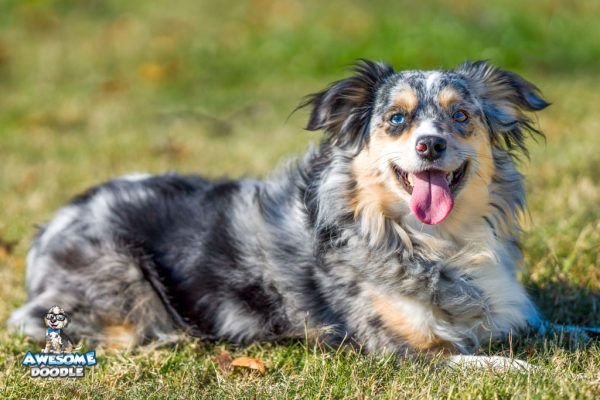 Litter: Petunia x Humphrey
Born: February 15, 2020
Breed of Puppy: F1 AussieDoodle
Estimated Size: 20-35lbs
Go Home Dates: November 26, 2020 to November 26, 2020
Mabry. See more photos below.
Mabry is being raised by:
Mabry is 11 weeks and doing great. She has sit, watch me, leave it, down and come. She struggles with stay but can do it sometimes. She just had a bath and did great! She surprises us every week with a new thing she's curious about and getting in to. We're having a great time with her!

Thanks for the articles! –  Joe

Congrats to Joseph and Olivia from Atalanta on their new puppy! Mabry is a female black phantom AussieDoodle puppy with a rich black coat and lovely copper markings. Both of her little back paws have white tipped toes along with her chin, how sweet! We think she will look a lot her handsome older brother Mo. Mabry will melt your heart!

Size: We estimate this Petunia X Humphrey puppy to be between 20-35 lbs full grown.


Born Saturday, February 15th, 2020.