Twix is a puppy.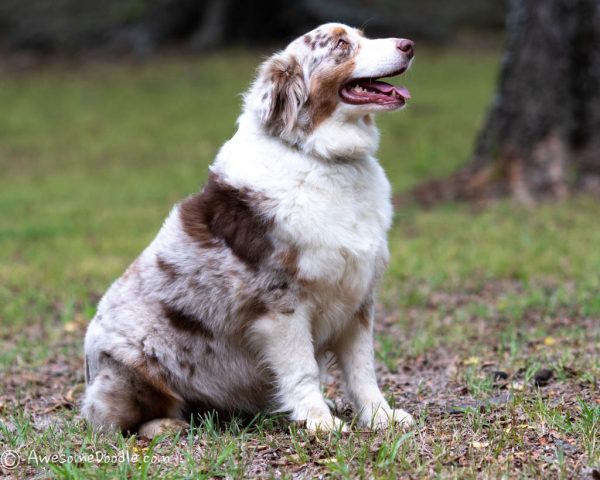 Litter: Libby x Rocket 7-19
Born: July 4, 2019
Breed of Puppy: F1 AussieDoodle
Estimated Size: 35-50lbs
Go Home Dates: November 28, 2020 to November 28, 2020
Twix is a female Blue Merle AussieDoodle with hints of copper and a white white collar and snout. She will look like Kiva when she grows. Congrats to Melissa and Jarrett.