King Charles is a No Color found F1b AussieDoodle puppy.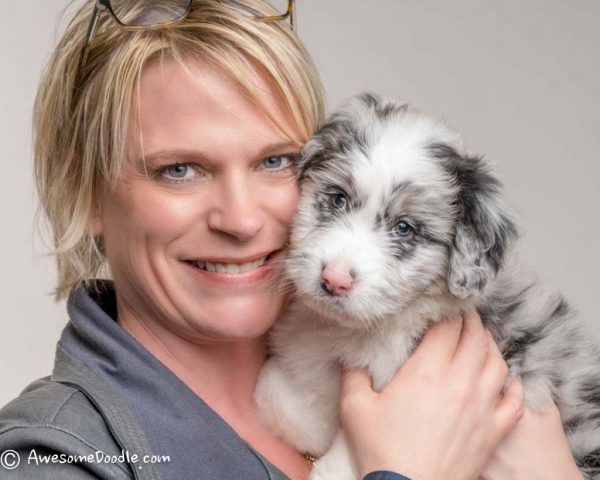 Litter: Zinnie x Humphrey
Born: February 8, 2020
Breed of Puppy: F1b AussieDoodle
Estimated Size: 25-40lbs
Go Home Dates: November 28, 2020 to November 28, 2020
King Charles. See more photos below.
King Charles is being raised by:
Congrats to Josh and his son on their new little boy! King Charles is a F1B Phantom Blue Merle AussieDoodle puppy. His merle pattern is beautiful and he has nice copper points that will show more as he grows. He has an adorable white patch on his chest! We think he will resemble this little cutie Bear or his older brother Banksy as he grows. You can already see that curl starting, how exciting!

Size: We estimate this Zinnie X Humphrey puppy to be between 25-45 lbs full grown.


Born Saturday, February 8th, 2020.