Ollie is a No Color found F1 AussieDoodle puppy.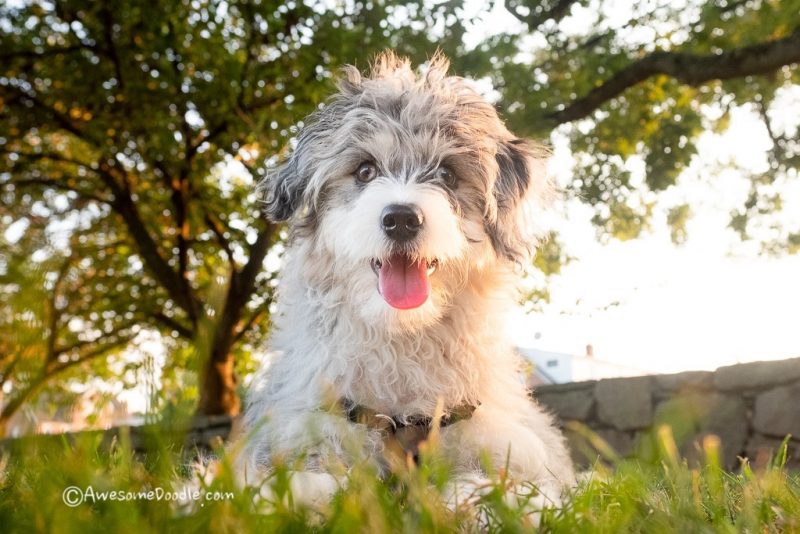 Litter: Dani x Gator
Born: April 28, 2019
Breed of Puppy: F1 AussieDoodle
Estimated Size: 15-30lbs
Go Home Dates: November 28, 2020 to November 28, 2020
Olive "Ollie" is a blue merle female aussiedoodle. This little girl has a white collar and lots of white on her chest, paws and face. It looks like she has some copper/tan coming out on her face. She's so beautiful! We think she will look like Willie as she gets fluffier. Congratulations to Michelle and Darrell in Connecticut.
"I cannot get enough of Olive (Dani X Gator, 4 months)! She is so unbelievably perfect. We started a tricks class at our local training club today and the instructor raved about her and used her for demos. She even said she was so cute she should do commercials! 😂 I knew y'all could appreciate that since all of our ADs are the best pups in the world!"- Michelle