June is a No Color found F1 AussieDoodle puppy.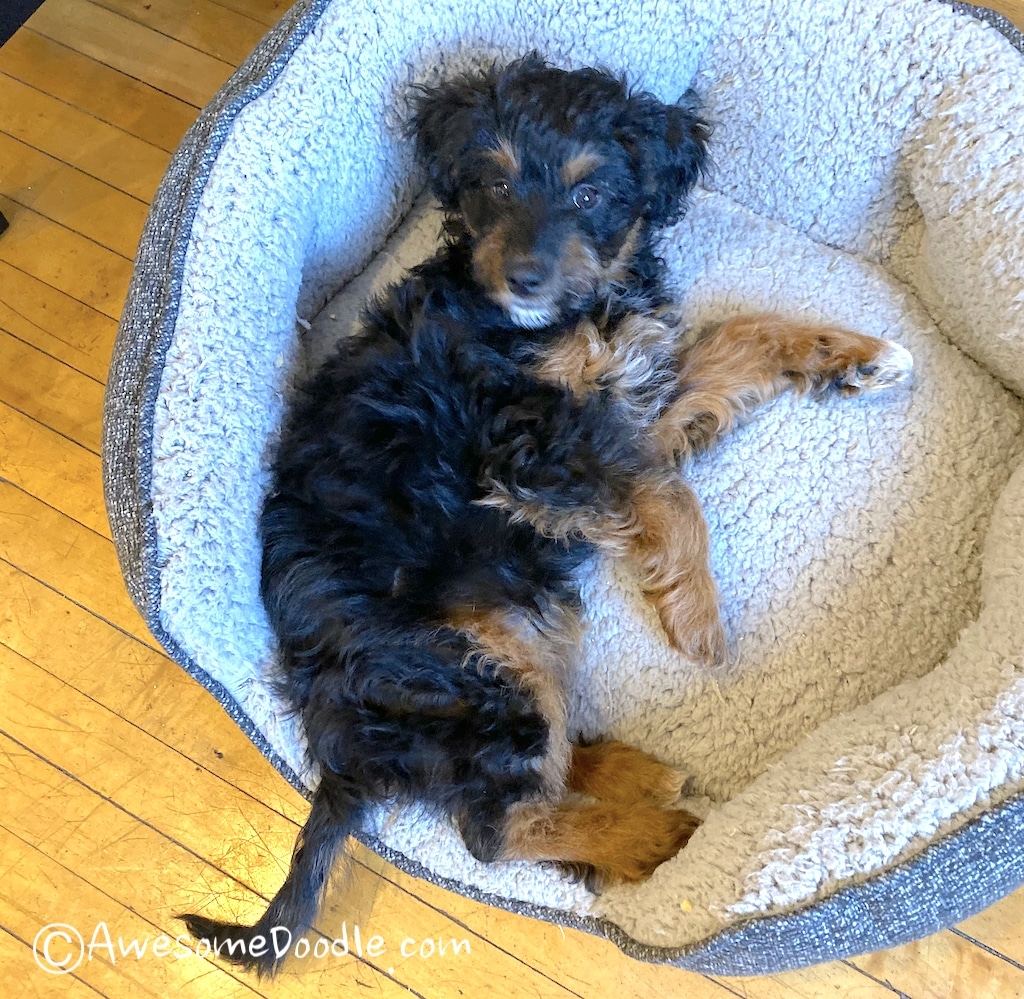 Litter: Zena x Humphrey 8-19
Born: August 28, 2019
Breed of Puppy: F1 AussieDoodle
Estimated Size: 20-35lbs
Go Home Dates: November 28, 2020 to November 28, 2020
It seems like just yesterday we were driving down to pick her up! It's been a whirlwind few months. June has a lot of favorite things:
-peanut butter (a little PB on a spoon and bath time isn't scary anymore!)
-treats (open the treat bag and she is laser focused)
-fetch
-chewing bully sticks in your lap
-hiding those bully sticks around the house when she's done
She's also got a few dislikes:
-her reflection 
-when we take away toilet paper or socks she's found
-hair dryers and box fans
June loves to socialize. We take her on walks in our busy neighborhood where we always see people or other dogs. She still takes a while to be friendly with the other dogs, but loves to get treats or be pet by other people. Sometimes we go to the pet store where all the employees love her. Puppy training class and puppy playtime are her favorite. She's definitely top of her class and has made some friends during the socialization hour!
Speaking of top of her class, her training is going so well. Sit, down, and wait are old hat at this point. June calmly sits and waits for "take it" before every meal. When a specific chew toy with peanut butter comes out of the freezer she knows it's time to kennel up for a little while and runs to her spot. She's getting much better at stay, but still needs some work. Walking on a leash is also the next big thing we want to work on. She likes to pull sometimes. As I'm typing this she just learned she can roll a ball down the stairs, then run down and get it before bringing it back up and dropping it again! Instant fun! –Ben and Kelsey
June is a female Phantom with split white chest. "Phantom" means we have the big bold copper color that will not fade. We think she will look like Meli when she gets bigger. Congratulations to Ben & Kelsey on this jewel of a girl!