Banksy is a puppy.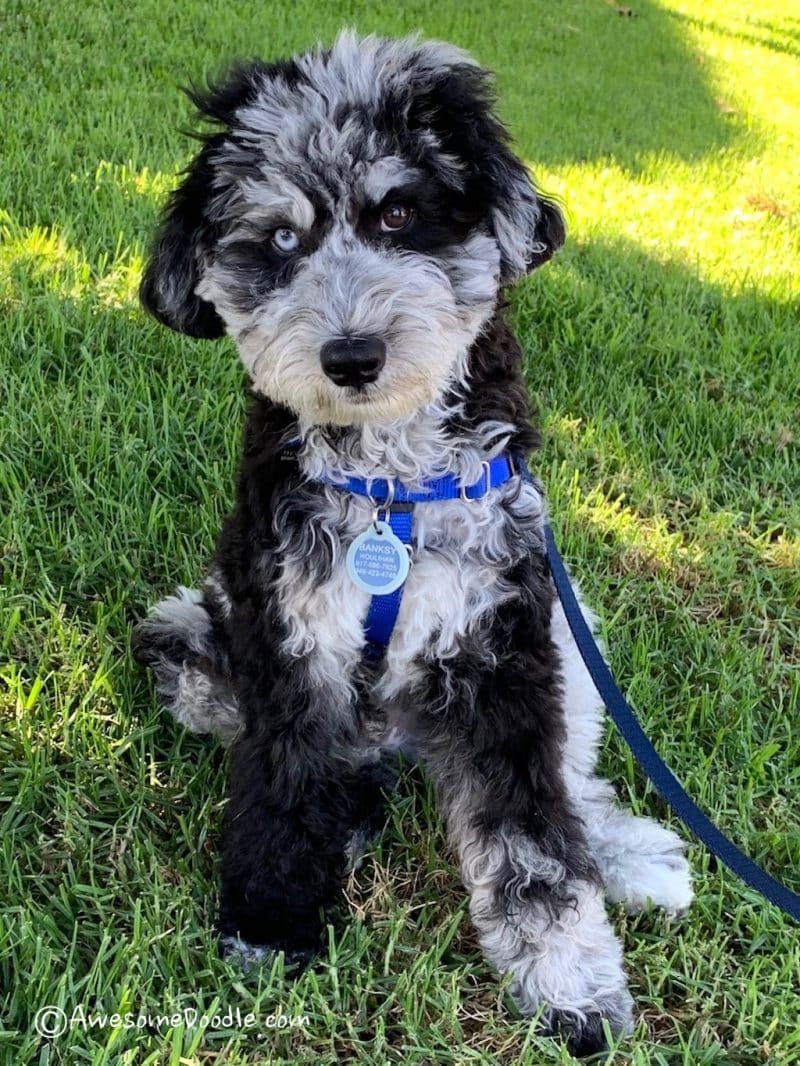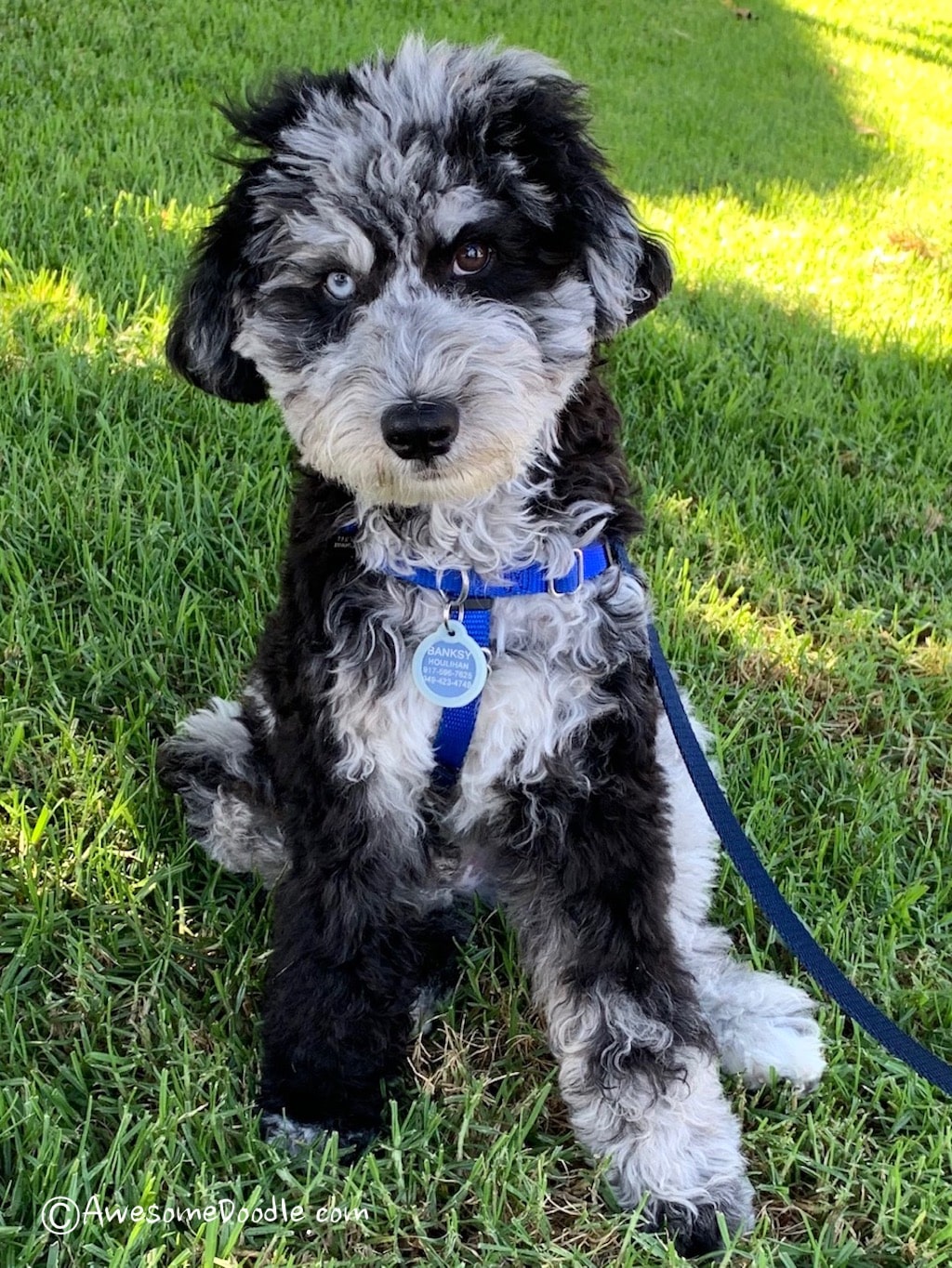 Litter: Zinnie X Humphrey
Born: May 26, 2019
Breed of Puppy: F1b AussieDoodle
Estimated Size: 25-40lbs
Go Home Dates: November 28, 2020 to November 28, 2020
"Banksy is doing well and we have him working with the trainer. He does very well with his eye contact, sitting and coming when called, especially when he knows there is a treat involved (he is very food motivated). He is even doing well on the leash." – Jeannette
Banksy is a male Blue Merle F1B AussieDoodle. His fur is super curly and he is perfect. He will look a lot like Kona when he gets bigger.
Congrats to Jeannette and Kris on this super cool puppy.