Harley is a puppy.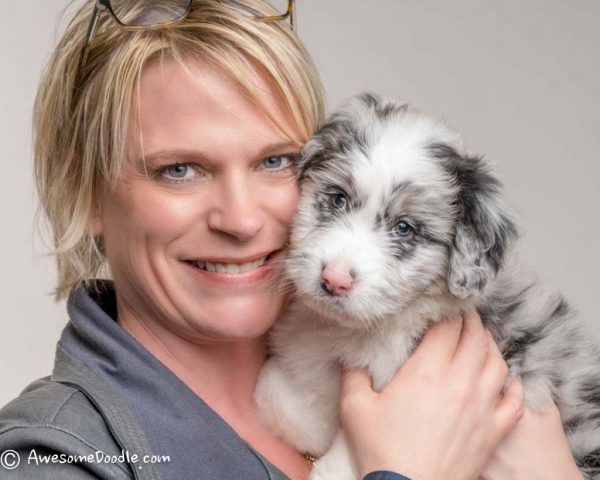 Litter: Zinnie x Humphrey
Born: February 8, 2020
Breed of Puppy: F1b AussieDoodle
Estimated Size: 25-40lbs
Go Home Dates: November 28, 2020 to November 28, 2020
Harley. See more photos below.
Harley is being raised by:
Congrats to Colin and Line their new little girl! Harley is a F1B Phantom Blue Merle AussieDoodle puppy with beautiful copper points. Her merle pattern has a nice dark contrast which looks great with her soon to be curly coat. She also has an adorable white patch on her chest! We think she will look a lot like her older brother Jamison.

Size: We estimate this Zinnie X Humphrey puppy to be between 25-45 lbs full grown.


Born Saturday, February 8th, 2020.