CJ is a F1 AussieDoodle puppy.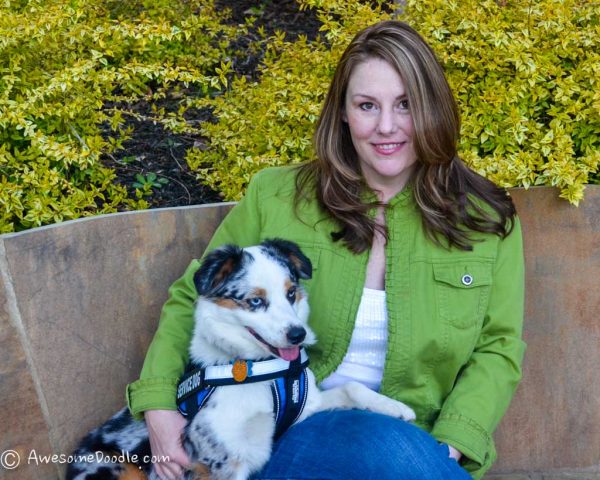 Litter: Cali x Gator
Born: March 18, 2019
Breed of Puppy: F1 AussieDoodle
Estimated Size: 20-35lbs
Go Home Dates: November 26, 2020 to November 26, 2020
"We have had CJ almost 8 months now and everyday is an adventure. He will be 1 year old March 8th, and is about 14 pounds. He enjoys visits to our condo in Panama City Beach, Fl, our mountain home in Blue Ridge, Ga and our permanent home in Louisiana. His favorite thing to do is ride with me in my pick up truck and riding in the utility vehicle in Blue Ridge, Ga.  Attached is a recent picture of our furry "CJ"" –  Best to all, Sam & Pat
CJ is a tri color male aussiedoodle. This little guy has adorable copper/tan markings coming out on his face and legs. He has a big white chest, tons of white on his legs, and a cute white-tipped tail. He's so handsome! We think he will look like Trixie or Brandi as he gets older. Congratulations to Sam and Pat in Louisiana.