Aspen is a No Color found F1 AussieDoodle puppy.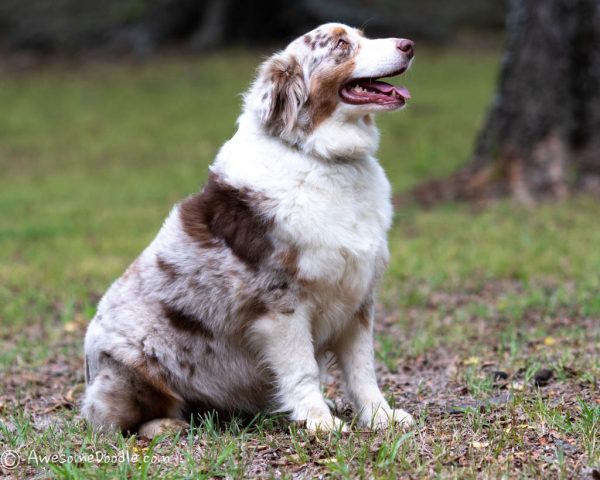 Litter: Libby x Jackpot 1-18
Born: January 27, 2018
Breed of Puppy: F1 AussieDoodle
Estimated Size: 35-50lbs
Go Home Dates: November 28, 2020 to November 28, 2020
"Aspen has been such a dream! Her first night she only woke up once to go potty outside and she didn't cry at all except one little wine to tell us she needed to pee. 
I could brag all day about this sweet little girl! Brandon and I feel so thankful and lucky to have her home finally! AwesomeDoodle really does make some Awesome Doodles! "
Aspen is a blue merle female aussiedoodle with lots of beautiful bright copper!  What a pretty girl.   Congratulations to Brandon and Moriah in California.