Nolan is a puppy.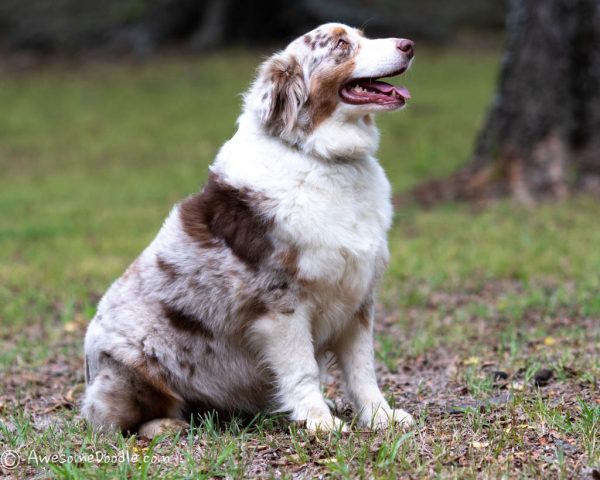 Litter: Libby x Jackpot 1-18
Born: January 27, 2018
Breed of Puppy: F1 AussieDoodle
Estimated Size: 35-50lbs
Go Home Dates: November 28, 2020 to November 28, 2020
"We are having a wonderful time with Nolan….he is sweet and smart."
"It has been busy around here as we spread the love to

Nolan

who is an absolute treat. He is so happy and he and Oscar are now play buddies."
Nolan is a blue merle male aussiedoodle with copper and also a really unique shade of brown on his back.  We are so excited to see his colors as he grows.  He will look a lot like Jojo.  Congratulations to Robin and David in Ohio.