Rory is a F1 AussieDoodle puppy.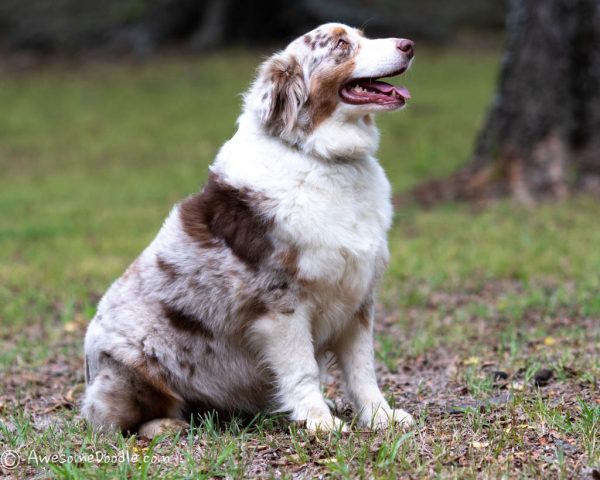 Litter: Libby x Jackpot 1-18
Born: January 27, 2018
Breed of Puppy: F1 AussieDoodle
Estimated Size: 35-50lbs
Go Home Dates: December 1, 2020 to December 1, 2020
"Rory had a great vet first visit yesterday. He was well behaved and the vet thought he was a great dog. The five women working there all wanted to take him home so I was lucky to get out of there with the dog. Rory is very energetic and acclimating well. Challenging with the potty training but we are gaining on it. Thanks for the articles need all the information we can get."
Rory is a blue merle male aussiedoodle with bright copper markings.  He is absolutely adorable and will look a lot like Jojo.  Congratulations to Matthew and Stacia in Massachusetts.