Quigley is a puppy.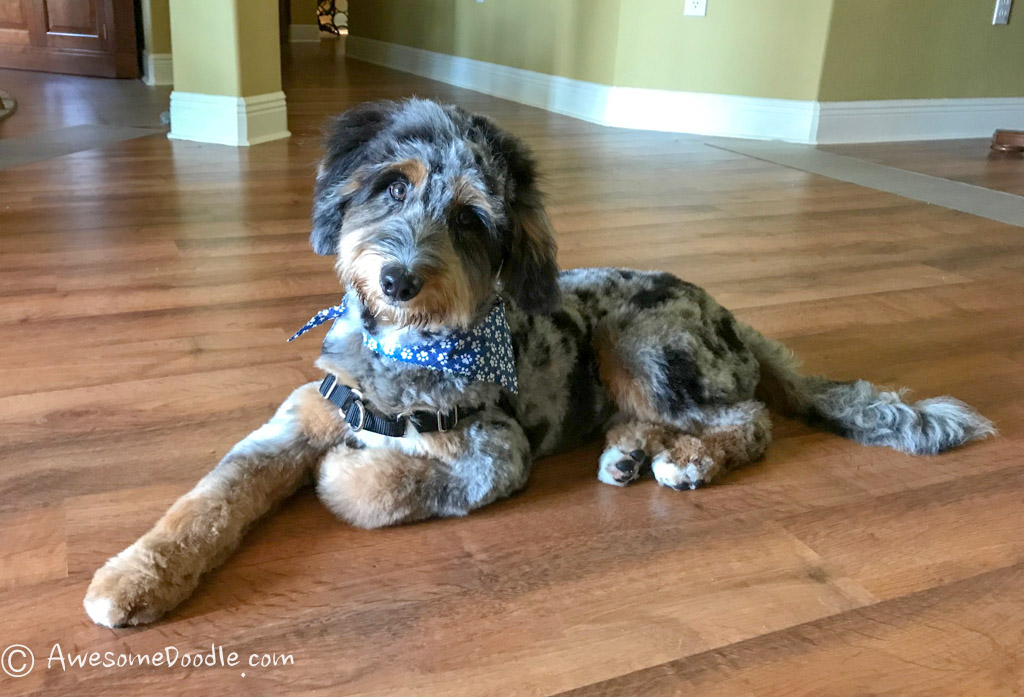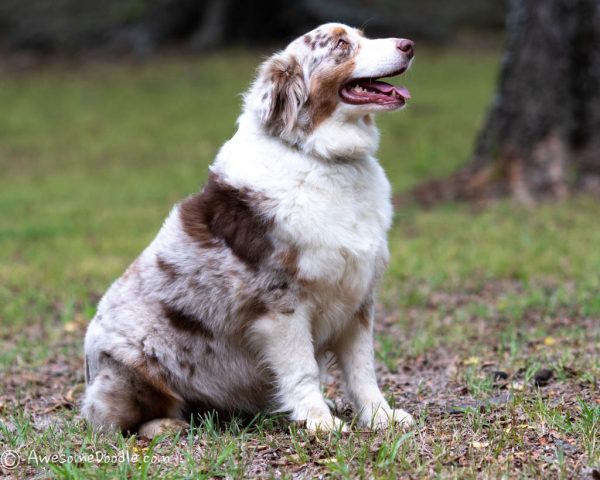 Litter: Libby x Jackpot 1-18
Born: January 27, 2018
Breed of Puppy: F1 AussieDoodle
Estimated Size: 35-50lbs
Go Home Dates: November 28, 2020 to November 28, 2020
"So far he is amazing –  well mannered, smart, and good at pottying "
Quigley is a blue merle male aussiedoodle with a lot of copper on his face and legs.  So cute!   He will look like a lot like little Jojo.  Congratulations to Jon and Merry in Florida.