Nala is a puppy.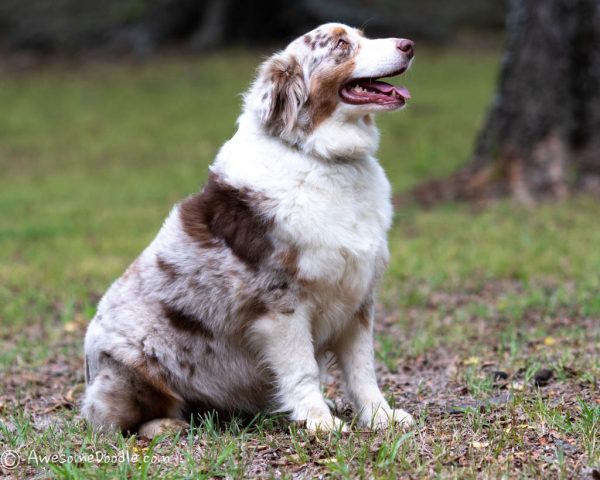 Litter: Libby x Jackpot 9-18
Born: September 1, 2018
Breed of Puppy: F1 AussieDoodle
Estimated Size: 35-50lbs
Go Home Dates: November 28, 2020 to November 28, 2020
Nala is a beautiful black phantom female aussiedoodle. She has a white chin, white patches on her chest, and a little on each paw too. Her copper markings will get brighter as she gets fluffier. She's perfect! We think she will look like her sister Saylor or Mocha as she gets older. Congratulations to Maleah and Marikaye in Illinois.