Fenway is a puppy.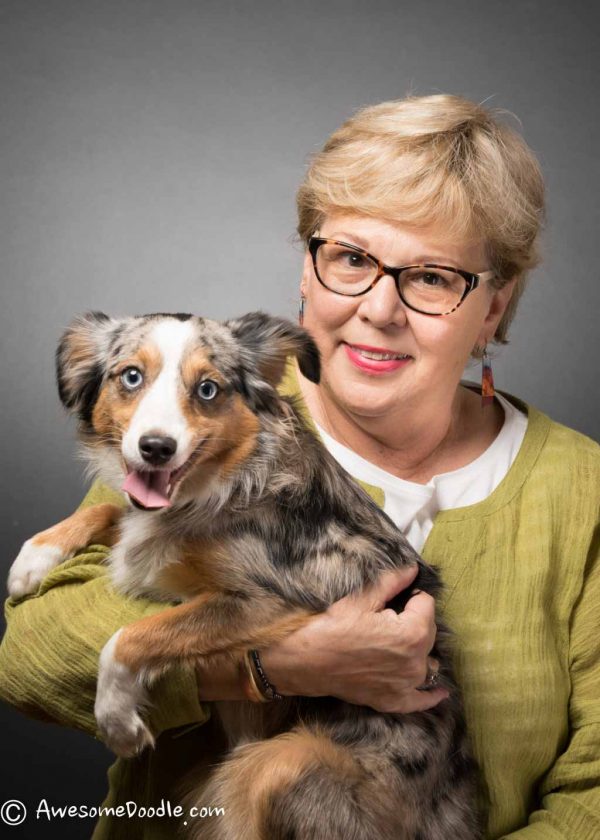 Litter: HoneyBee X Gator
Born: January 2, 2020
Breed of Puppy: F1 AussieDoodle
Estimated Size: Under 15lbs
Go Home Dates: November 28, 2020 to November 28, 2020
Fenway is a tri color male aussiedoodle. This little guy has adorable white markings on his chest, paws, and chin. He has tan/copper markings coming out on his face and legs. He's so cute! We think he will look like Ivy as he gets older. Congratulations to Kevin and Shannon in North Carolina.