Scooter is a puppy.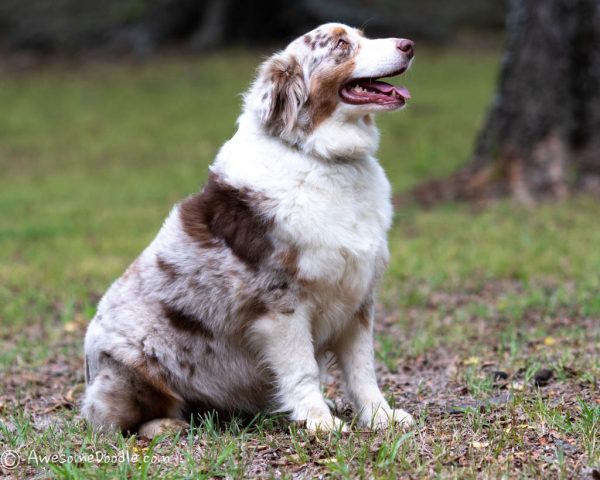 Litter: Libby x Rocket 1-20
Born: January 20, 2020
Breed of Puppy: F1 AussieDoodle
Estimated Size: 35-50lbs
Go Home Dates: November 28, 2020 to November 28, 2020
Scooter. See more photos below.
Scooter is being raised by:
Congrats to Morgan and Steve on this boy!  Scooter is a hadsome Red Phantom AussieDoodle puppy with bright copper points.  His red colors will not fade, they will stay bright and beautiful.  He also has a couple cute stripes of white on his chest.  We think she will look a lot like his half brother Henry.  He is quite the little charmer!

Size: We estimate Libby X Rocket puppies to be between 30-50 lbs full grown.


Born Wednesday January 1st, 2020.  New Year's Puppies!


Predicted Temperament & Personality: While puppy personalities vary a little, temperaments are very well balanced. Our AussieDoodle owners consistently tell us their dogs characteristics are a lot like their mom and dad. Read the descriptions below to see if you think these qualities would be a good fit for your family.