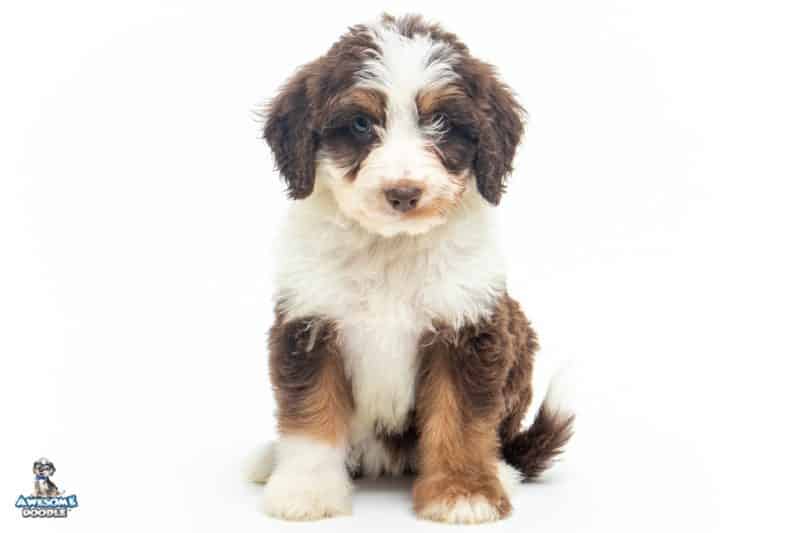 Red Tri-Color AussieDoodle
The red tri color is rare but beautiful. They are marked by a white blaze on the snout, a big white chest, and white feet with some white up the legs. The "tri", means red, white and copper. "Copper" aka "tan" means this puppy has some tan, usually on the eyebrows and sometimes on the sides of the face and legs.
See more Red Tri-Color AussieDoodle puppies
Congrats to: Richard H. and family from San Juan, PR on this Red Tri-Color F1 AussieDoodle puppy.