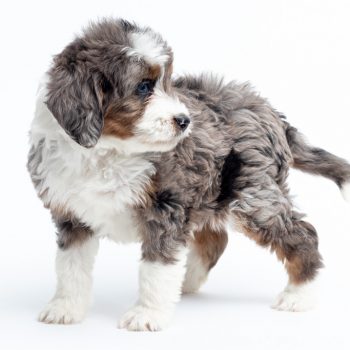 There are lots of great foods on the market but who can be sure which is the best for your dog? You might be surprised with all the different dog foods we recommend. Dog food is not regulated like people food, so we can never be sure what the dog food companies are putting in their food (or not putting in it). Rather than feeding one food to your dog for years (boring) and then finding out that food is recalled for toxins, we suggest rotating your dog's food. The benefits of rotating your dog's food:
1. Help prevent any type of toxic build up, which could be in a certain food.
2. You don't eat the same thing every day, do you?
3. By rotating your dog's food, you help your dog get a more diverse diet, including different vitamins.
4. Rotating your dog's food will help their digestive systems and they will be less likely to have sensitive stomachs.
Remember to always switch foods slowly, over a 10 day period, as to not upset your dog's stomach.
Raw Foods
We don't suggest feeding entirely Raw, but it's a great addition to your dog's diet, and works great for treats as well. Use caution as giving too much at one time could upset your puppy's stomach.