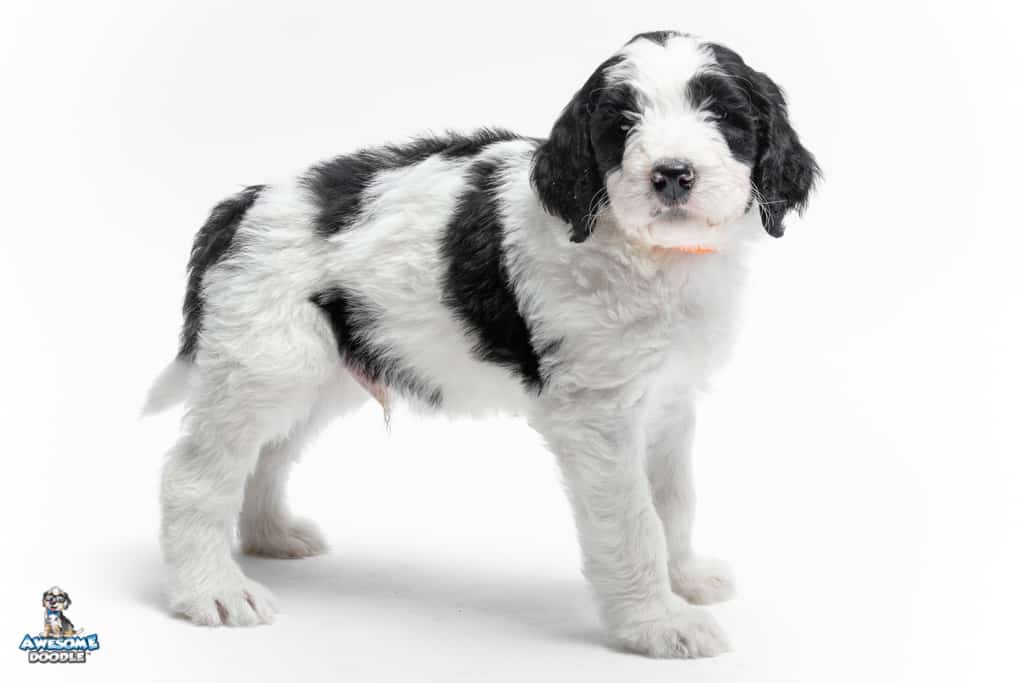 Alfalfa is a male F1b BerneDoodle puppy.
Congrats to: Terese and family from Trevor, WI on this Boy, Alfalfa.
AwesomeDoodle puppy review / comments submitted by Terese and family from Trevor, WI on their F1b BerneDoodle:
"Alfalfa is doing great, getting big, and has become the center of our family. He is socializing well....joined a puppy class, been to the groomer, and enjoys grandchildren's visits. He sleeps 7-8 hours at night. Potty training is getting more consistent. He loves the run of the yard and picking up sticks. He is becoming more aware of birds and smells of other wildlife coming through the yard. Everyone is amazed at the softness of his coat. Thank you to Tammy and AwesomeDoodle for Alfie!!" - Terese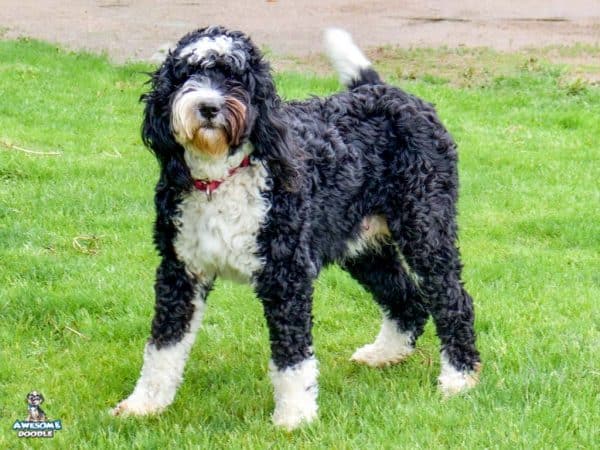 Born: November 8, 2020
Estimated Size: 45-65lbs
Notes: Limited flight and ground delivery options for an additional fee, please inquire.