Winston is a Blue Merle w/ Copper F1 AussieDoodle puppy.
Congrats to: Chad and Randell in Michigan on this Boy, Winston.
He has been nothing but the absolute best thing ever!! He was even an integral part in our recent engagement.... last week!! I just wanted to add some picture so you can have a little update. He loves to nap, especially near shoes and boots, sometimes his head is even in one of our boots, but no matter what he is always by our feet, we love him as much as he loves us. He is obsessed with other dogs, the bigger dog the better, he loves to play, and his puppy crazy time lasts literally maybe 1 minute and then he's over it. We taught him to sit, stay, lay down, high five, he doesn't teeth too much anymore, he sleeps with us for an hour in the morning when we are slowly getting ready to get up for the day, and he even rings a little bell when he wants to go outside. In just being about 4 weeks of having him we are so obsessed and hate leaving him even just for an hour to go to dinner. Thank you again for everything WE LOVE WINSTON!!!!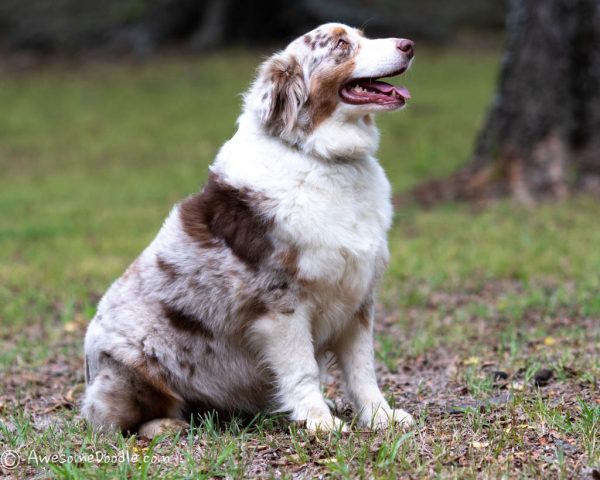 Litter: Libby x Jackpot 9-18
Born: September 1, 2018
Breed of Puppy: F1 AussieDoodle
Estimated Size: 35-50lbs
Go Home Dates: December 1, 2020 to December 1, 2020