Molly X Lance F1 AussieDoodle Puppies
Estimated Size: 15-25lbs
Born: March 27, 2023
Go Home Dates: May 22, 2023 to May 29, 2023
Limited puppy nanny flights, please inquire ahead
Free delivery to FSD (any day within window). Free delivery to MSP on May 22nd only.
Raised by: Tammy and Dana in Beresford, SD
Free Delivery within one hour of: Beresford, SD
Free Delivery to: FSD Sioux Falls, SD Airport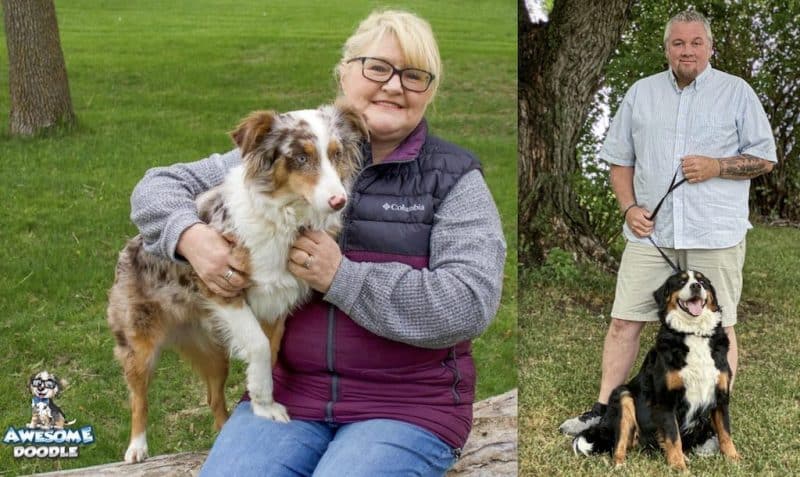 Puppy owners need to log in to see food and crate size information
PuppyCam will be on until puppies are 5 weeks old. PuppyCam may go off briefly from time to time, due to internet connection or for privacy reasons.  
Ladybird – Blue Merle w/ White & Copper AussieDoodle
Congrats to: Filip and family from San Francisco, CA on this Girl
Bean – Red Merle w/ White & Copper AussieDoodle
Congrats to: Samaria and family from Charlottesville, Virginia on this Boy