Mollee X Indy F1b BerneDoodle Puppies
Estimated Size: 45-65lbs
Born: November 8, 2020
Puppy nannies available, to major airports only
Notes: Puppy Nanny available to major airports, free delivery to Denver on 1-5-21 ONLY, Ground delivery possible to Dallas, TX for an additional fee.
Raised by: Tammy and Dana in Sioux Falls, SD
Free Delivery within one hour of: Sioux Falls, SD
Free Delivery to: FSD Sioux Falls, SD Airport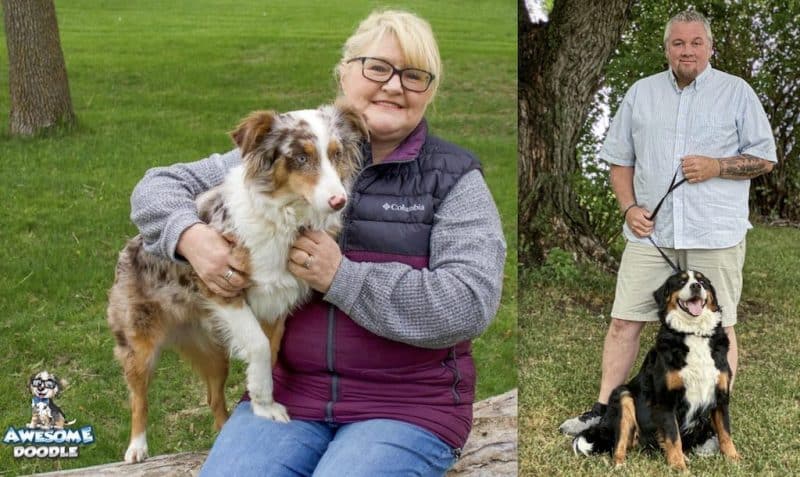 Puppy owners need to log in to see food and crate size information
PuppyCam will be on until puppies are 5 weeks old. PuppyCam may go off briefly from time to time, due to internet connection or for privacy reasons. Mollee X Indy is currently OFF  
Congrats to: Tyler and family from Lakeway, Tx on this Boy Blue Merle w/White F1b BerneDoodle puppy.