Wookie is a F1 AussieDoodle puppy.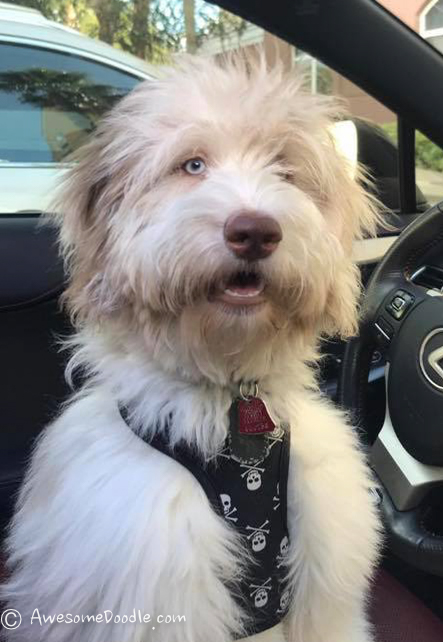 Litter: Mini Poochie X Cash
Born: April 10, 2018
Breed of Puppy: F1 AussieDoodle
Estimated Size: 20-35lbs
Go Home Dates: December 1, 2020 to December 1, 2020
Wookie is a red merle AussieDoodle with that ever so coveted white snout and collar. He's gorgeous with bold markings and hints of Copper in his fur that may come out more as he grows. He and his brother are the first red merles we had like this, since London's litter over a year ago. Congrats to Pedro, Monica, Samuel & Tomas in Florida.