Molly the tuxedo Aussie Doodle Puppy is a F1 AussieDoodle puppy.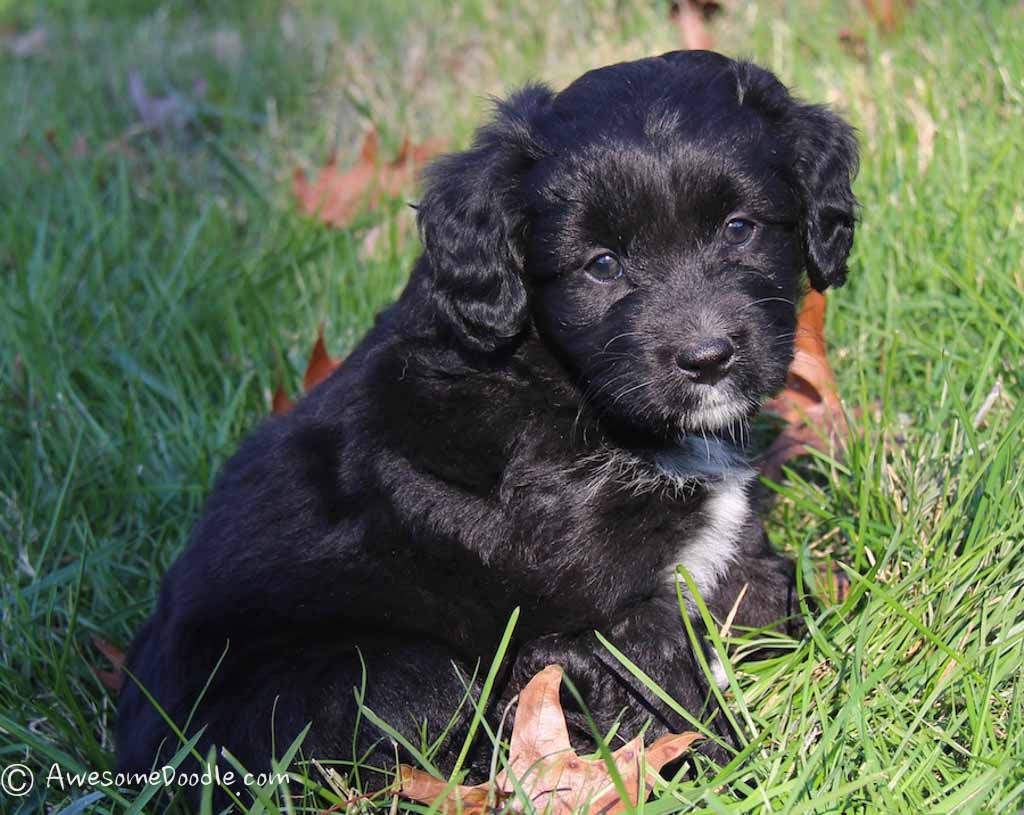 Litter: Mini Poochie X Ares 10-4-16
Born: October 4, 2016
Breed of Puppy: F1 AussieDoodle
Estimated Size: 20-35lbs
Go Home Dates: December 1, 2020 to December 1, 2020
"Molly very happy playing with her brothers and chasing balls. She is extremely smart, and catches on to agility activities. She loves this sport and runs through tunnels, jumping and the other equipment. She will be able to trial when she is 1. She is going to be fast. Molly is also started nose work and will be trialing when she is old enough. She is so good with this activity as she has a great nose. I think that you can say these dog can do nose work."
Laura
Congrats Laura!  This is one lucky pup, as she will get to do agility and lots of other training and fun too. Stay tuned to watch this girl and her exciting life.