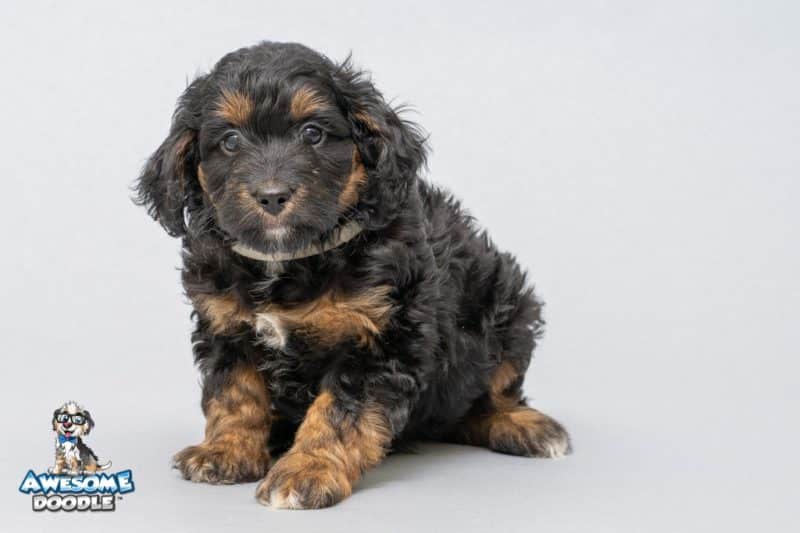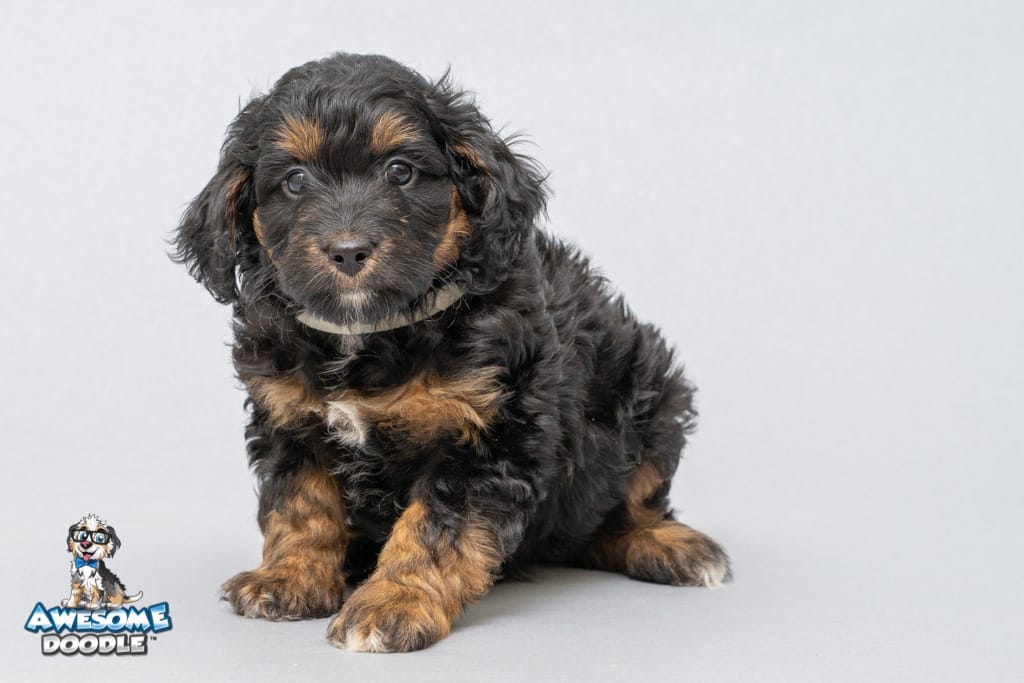 Scarlett. See more photos below.
Scarlett is being raised by:
Hi Tom and Sharon, I just had our first meeting with our trainer. It was an amazing hour long training session. She has been a trainer in the  for 20 years.  She has a total positive reinforcement method.  She was so impressed with Scarlett, said she had seldom seen a 12-week old puppy as well trained and responsive already as Scarlett.  I told her about you guys and she said that the training you did with her was incredible.  She said you are in the top tier of all breeders in the U.S.  

She also said she would definitely recommend you to anyone looking for an Aussiedoodle.  She said Scarlett obviously has good genes, is one of the smartest puppies she has ever worked with,  but also had an amazing start in life.  Scarlett is a quick learner, wants to please, and has such a happy personality.  The trainer was impressed with the fact that you have the puppy cam on all the time while the puppies are in the nursery.  That just isn't done by most breeders.   

Thanks again for all you have done for her.   The trainer said Scarlett is lucky to have me, I am lucky to have her, and our yard is a beautiful, big area for her.  — Roberta

Scarlett has been adopted by Roberta from Minneapolis, MN! Congrats to Roberta! Scarlett is a black phantom female AussieDoodle puppy with bright copper marking and cute little white tipped toes. She looks just like her older brother Tripp, and how cute is he?!  She is such a little lovebug!

Size: We estimate this Sugar X Humphrey puppy to be between 20-30 lbs full grown.


Born Sunday, March 1st, 2020.  Ready to come home by car on April 19th, or by plane by April 26th. Puppy must go home no later than Sunday May 3rd, 2020.