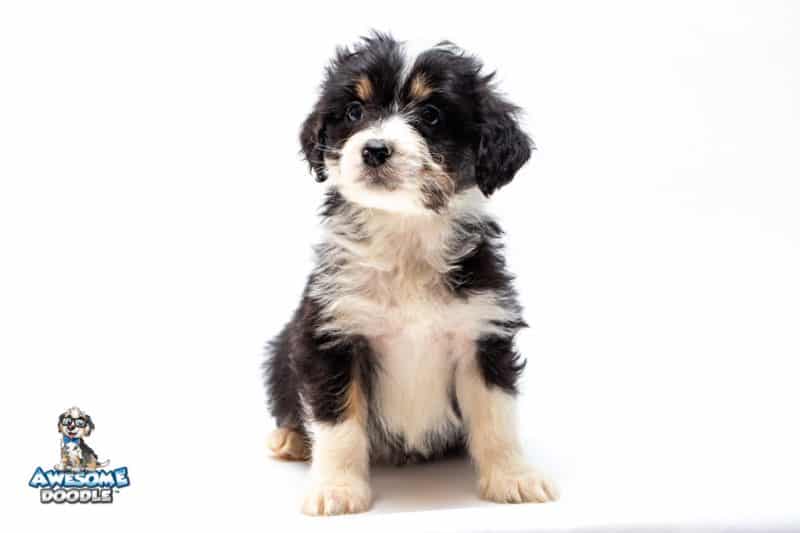 Lilly. See more photos below.
Lilly is being raised by:
Congrats to Julie and family!

Lilly is beautiful black tri mini AussieDoodle puppy.  The white blaze on her forehead flows right into her white collar. We also love her white paws and tip of her tail, all accented with copper points on her cute little face and back legs.  We think he will look a lot like her older sister Coco.

Size: We estimate Patches X Rocket puppies to be between 20-30 lbs full grown.


Born Wednesday January 5th, 2020.


Predicted Temperament & Personality: Families tell us their Patches puppies are gorgeous, easy to train, affectionate, and always the best puppy in their training class. Click here to see what people are saying about their Patches AussieDoodle puppy from a previous litter.