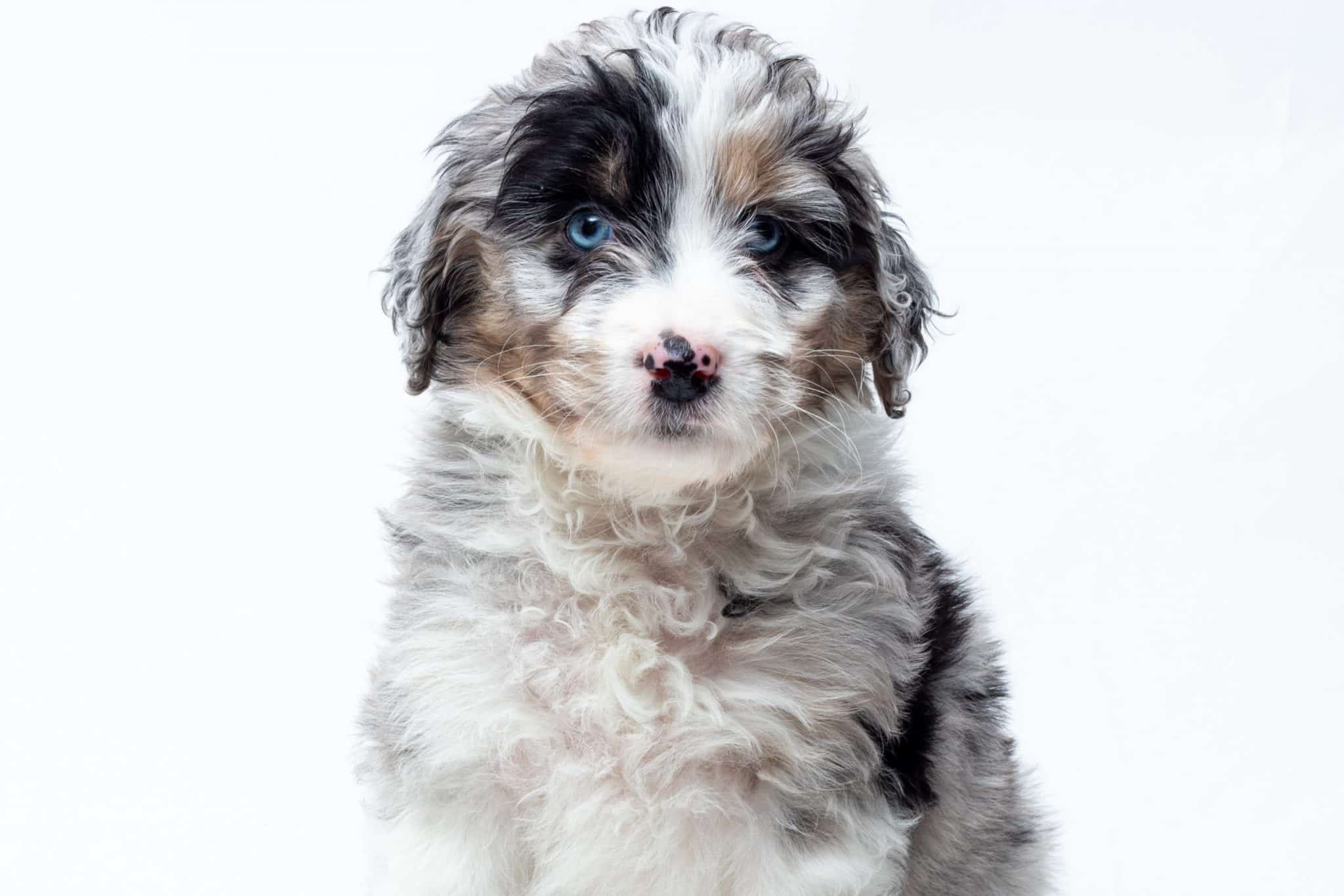 Jack is a male Blue Merle w/ White & Copper F1 AussieDoodle puppy.
Congrats to: Mark and Melinda on this Boy, Jack.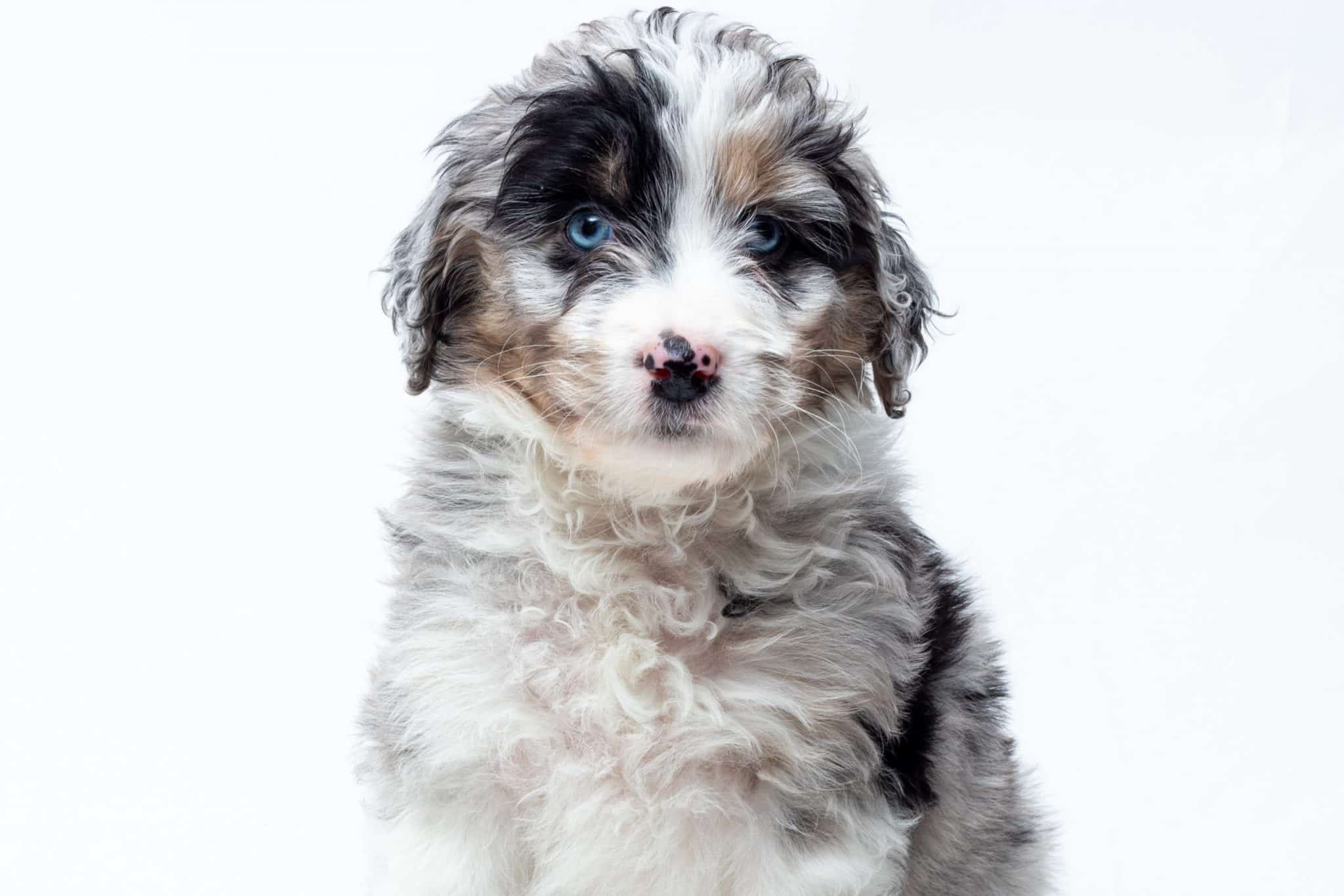 Predicted Temperament & Personality:
While puppy personalities vary a little, temperaments are very well balanced. Our AussieDoodle owners consistently tell us their dogs characteristics are a lot like their mom and dad. Read the descriptions below to see if you think these qualities would be a good fit for your family.