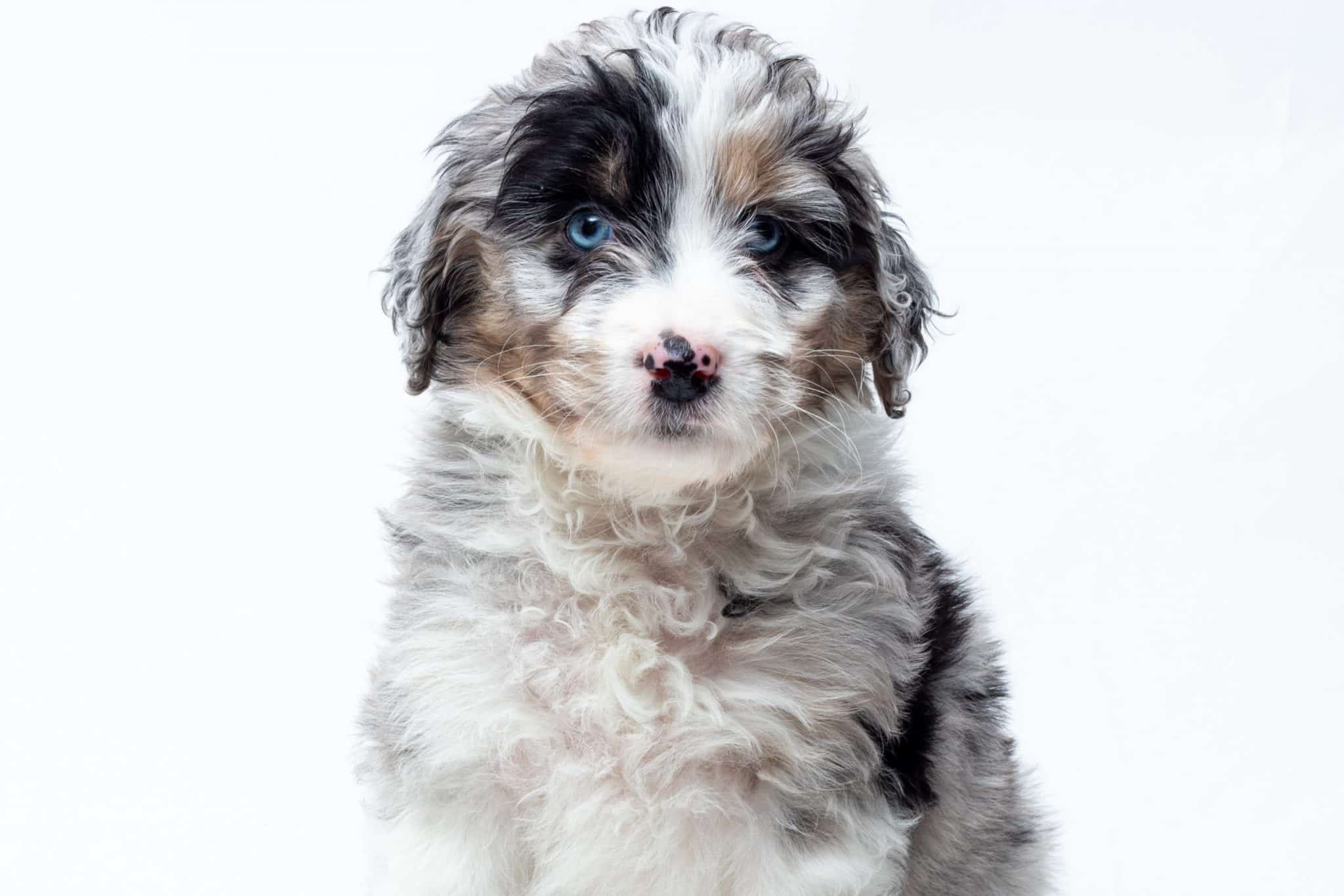 Jack. See more photos below.
Jack is a Blue Merle male AussieDoodle with a full white collar and copper points. Look at the dramatic markings on his face! He has white legs and a white tip on his tail. We think he may resemble Fen with darker markings on his face and body. Congrats to Mark and Melinda on this Darlin'.


Size: We expect Stella X Gunner puppies to land in the 30-45 lb range, full grown.

Born Friday, October 25th.

Predicted Temperament & Personality:
While puppy personalities vary a little, temperaments are very well balanced. Our AussieDoodle owners consistently tell us their dogs characteristics are a lot like their mom and dad. Read the descriptions below to see if you think these qualities would be a good fit for your family.